The Tamil Nadu government is yet to make a decision on extending the COVID-19 lockdown, after holding a day-long meeting with an expert committee on May 26. This was the fourth meeting Chief Minister Edappadi K Palaniswami has held with an expert committee amid the crisis.
During the meeting, the Chief Minister had discussed with the committee new testing strategies, treatment protocols, ways to flatten the curve, identification of vulnerable groups and preparedness in hospitals. The experts had suggested strict measures to prevent the movement of people in containment zones.
Though government sources have claimed that the discussion did not centre on the extension of the lockdown, the committee is said to have suggested that if these measures were taken, the spread of COVID-19 could be contained within a month.
Advertisement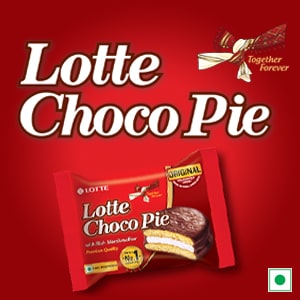 Speaking to The Federal, an official in the committee said, the complete lifting of the lockdown was impossible. "In districts, where the numbers are low, we can relax certain restrictions like the allowing of public transport. But, importantly, we need to test and quarantine migrant workers who are returning from other states," he said.
Related News: Reconsider plan to convert Jaya's residence into memorial, HC tells TN
The government is set to hold another meeting with the committee on May 30, when a decision on the extension of the lockdown is likely to be taken.
The state has 1,143 COVID-19 containment zones, with Chennai recording the highest number of positive cases in the state. The capital city has 635 containment zones and an area, named Royapuram, has seen more than 2,000 cases. It is followed by Tondiarpet and Thiru.Vi.Ka. Nagar which have over 1,000 cases.
The government has maintained that there was no community spread in the state and claimed that the spike in the number of positive cases was due to the increase in testing. It has begun to consider all government hospitals as COVID-19 hotspots.
Related News: SC asks Tamil Nadu govt to use 4 floors of pvt hospital for COVID patients
In this scenario, the state relaxed certain restrictions and allowed industries to resume operations with 33 to 50 per cent of the workforce. But, due to the halt in public transportation, labourers have been finding it difficult to reach their workplaces. This has led to a labour shortage in industries.
On the other hand, migrant workers from other states like Maharashtra have arrived in Tamil Nadu. The government attributed the recent spike in cases to the returnees.
While the state has urged the Centre to limit flight services to 25, a passenger who had taken a Coimbatore-bound flight on May 26 has tested positive for COVID-19. This has created a panic among people who have booked tickets.
Also, at least 10 per cent of frontline health workers across the state have been infected by the coronavirus.