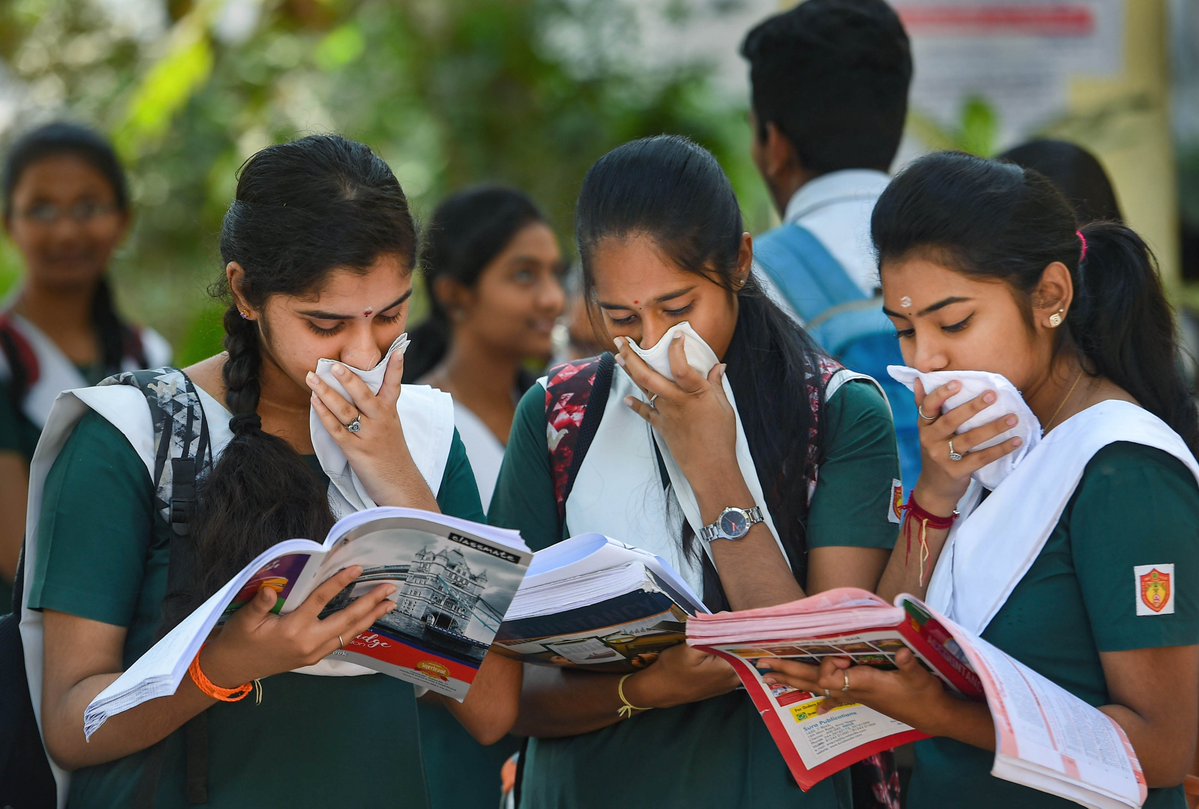 TN withdraws controversial order that curtailed Class 11 curriculum
Tamil Nadu government on Monday (July 06) withdrew its controversial order that curtailed the Class 11 curriculum for academic year 2020-21 and restored existing pattern.
At present, Class 11 and 12 students enrolled with state board are studying two languages, Tamil and English, besides four major subjects. In September 2019, the government had said that in the academic year 2020- 21, students would be given an option of studying three subjects instead of four.
For instance, a student opting the First Group must study Mathematics, Physics, Chemistry and Biology. The government in a bid to reduce the burden on the students had announced that a student could opt for three core subjects— Mathematics, Physics and Chemistry or Biology, Physics and Chemistry.
Though this is a pattern followed by the Central Board of Secondary Education or CBSE, the decision caused a furore among students, teachers and parents. 
Related News: Sentenced words: Prison literature in TN recounts jail life, inner turmoil
"In the existing pattern, if a student chooses Maths group, he or she can opt for both engineering and medical steam. They are also eligible to choose streams like Agri, paramedical and other life science courses. But if the new pattern is introduced, the students will have limited options. A student who studies Maths, Physics and Chemistry can choose only engineering and cannot opt for medicine," says Yer Maharasan, a teacher based in Theni in Tamil Nadu.
He claimed the move also affected students of humanities stream. For instance," In arts group, they study commerce, accountancy, economics and history. If they drop economics or history, it would become difficult for the students when they face competitive exams. Because in these exams, most questions are from economics or history and not from accountancy or commerce," added Maharasan.
Related News: Keeladi excavations: DNA study of human bones remains stalled
PK Ilamaran, state president, Tamil Nadu Teachers Association said the new system would have created a lot of confusion among the students. He said the new pattern expects a student to take early decision about his or her career and they may not have the ability at that age.
If both the patterns were pursued simultaneously it would have resulted in ever more bizarre situation as the total marks for some would have been 500, and 600 for others, said Ilamaran.
Thanjavur based teacher Bhuvana Gopalan said the proposed move would have largely hit government schools. "Private schools can make arrangements for teaching both the old and new pattern simultaneously, but this would have been difficult in the government schools as most of them are short-staffed", she said.