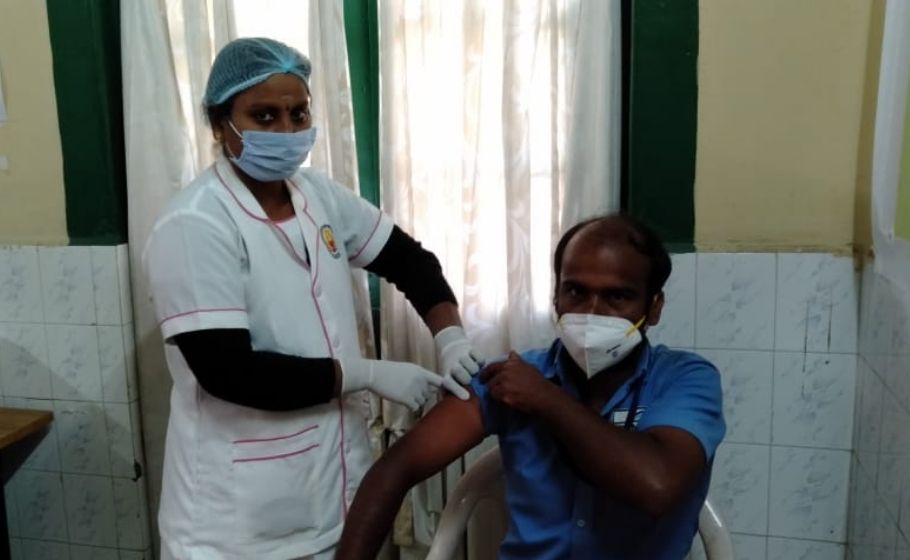 COVID vaccines unused, TN wants elderly, politicians also vaccinated first
The Tamil Nadu government has sought approval from the Centre to prioritise vaccinating the elderly, people with comorbidities, politicians, teachers and journalists in view of huge gatherings in election campaigns and due to low turnout at vaccination centres
The Tamil Nadu government has sought approval from the Centre to prioritise vaccinating the elderly, people with comorbidities, politicians, teachers and journalists against COVID in view of the huge gatherings for election campaigns and due to the low turnout at vaccination centres.
The state government said that by prioritising these vulnerable sections of society, the unused vaccine doses could be utilised.
Tamil Nadu has seen vaccine hesitancy among healthcare and frontline workers, the priority group that was to be covered in the first phase of the Centre's COVID vaccination programme, with only 50 per cent turnout in the first and second phases of the vaccination drive.
Also read: 2 new units of Kudankulam nuclear project to be built by L&T 
Tamil Nadu health secretary Dr J Radhakrishnan said that everyday about 20,000 people come for vaccination, while there is capacity to vaccinate about 80,000 at all the centres set up.
Health officials say that people in Tamil Nadu are conservative when it comes to taking vaccines as they are unsure about their effectiveness and also due to rumours.
Also read: TN political parties invite applications from cadres to contest polls
The state government would also like early vaccination for political workers and politicians as it would boost public confidence for vaccination and safeguard the beneficiaries during the assembly poll season.
Authorities are also requesting for a self-registration system so that all those wanting to be vaccinated can get it done immediately.
Tamil Nadu's daily COVID-19 tally is down from around 7,000 to about 450 daily.