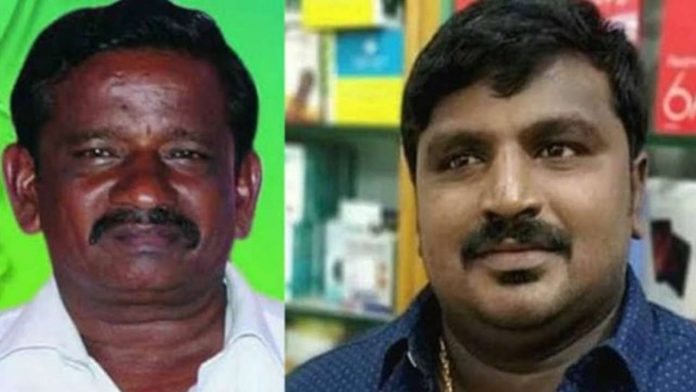 Hours after arresting Sub-Inspector Raghu Ganesh in connection with the custodial killings of a father-son duo at Tuticorin district, Crime Branch-CID police arrested Sathankulam police Inspector Srithar and two other cops on Thursday (July 2) morning.
Though there was no official word about a case registered against Srithar, a special team of CB-CID sleuths held him and have begun interrogating him in an undisclosed location.
The arrest was reportedly made on the basis of the police eyewitness statement, head constable Revathy, before the Judicial Magistrate Bharathidasan, who inquired about the custodial deaths at the Sathankulam police station.
Raghu Ganesh who was arrested on Wednesday evening was produced before the Chief Judicial Magistrate Hema and remanded to judicial custody for 15 days.
Advertisement
Related news: TN custodial deaths: CB-CID arrests SI, head constable on murder charges
Subsequently, police arrested constable Murugan, who was the complainant against Jayaraj and Beniks for violating curfew norms, on Wednesday late night. Later, Sub-Inspector Balakrishnan was also arrested.
CB-CID took up the case on June 30 soon after the Madurai Bench of Madras High Court asked them to take up the matter as it felt that there were chances of the evidence disappearing.
Though the court had opined that primafacie a case could be registered under section 302 (murder) of Indian Penal Code, CB-CID sleuths altered the custodial death cases into murder cases only on Thursday on completion of the preliminary investigation.