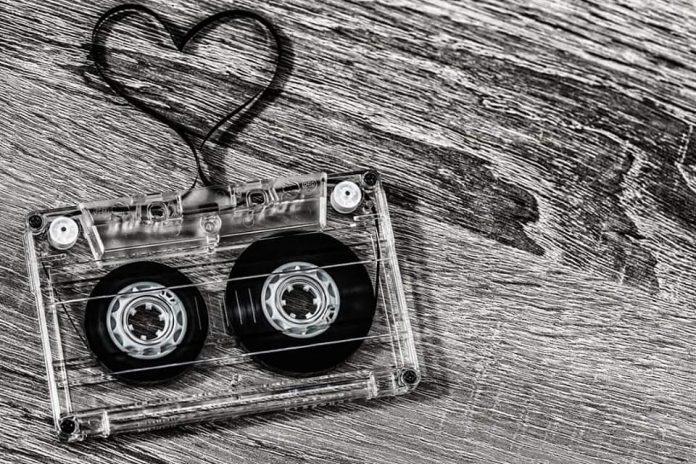 The 1990s was an eventful decade. It's when the idea of love changed to include Valentine's Day and its new commercial touch-ups. Phone booths in every street corner were filled with people in love, talking to their partners. The significance of red roses gained popularity, as did greeting cards and gifts. FM radios weren't as popular back then. Neither were MP3s nor iPods. Instead, people recorded their favourite songs on cassettes and made mixed tapes.
Love is a hit
There were many recording shops, both in rural and urban areas. The sign boards of these shops had dazzling names such as 'Rajageetham Musicals', 'Maestro Melodies' or 'Isai Mazhai Recordings', with pictures of Ilayaraja, who is known for his love songs. Whenever a new film released, songs from it would first be heard in 'town buses.' The buses, filled with college students and youngsters getting back from work in nearby towns, were the main listeners. The conductor not only issued tickets but also changed the cassette side from 'A' to 'B' whenever one side ended. It was these conductors who popularised many songs among the youth.
Advertisement
If these young listeners liked the songs, they would come up with a list to be recorded. Happily accepting this, many recording shops, run mostly by youngsters, would suggest their own playlists to their customers. The songs were immediately recorded on audio cassettes that could play upto 90 minutes and costed ₹25-30. Sometimes, instead of songs, people approached the shops to record dialogues of popular films.
While these recording shops started to lose their footing after the arrival of 24-hour FM channels and portable music players, they helped create employment for many youth at the time. They nurtured their dreams of love and hope.
A thing of the past
Well-known Tamil writer Bhaskar Sakthi wrote about how these recording shops had a part to play in the changing times of a rural area, which was then trying to adapt to modern economic challenges and opportunities.
"The youth who were born to farmer parents and who didn't have the necessary economic conditions to continue higher studies after 12th grade became tailors. Either they went to Tiruppur for jobs or they joined the military or opened recording shops. Aren't they fortunate if they get to listen to Ilayaraja all day and make some money out of it? All the private buses in our Theni district started fixing tape recorders. People, particularly the youth, shunned the government buses and started traveling in private buses. That was the time when gramaphone records started to wane and tape recorders from the brands like TDK, Sony and Five Star appeared. We used to insert a pen into the hole of the cassette and roll it. We discovered that the songs in a cassette can be forwarded using a Reynolds pen," writes Sakthi in a story titled Vaadagai Saikkilum, STD boothum inna piravum.
While those days are gone and the youth have had to adapt to modern times, they are still a part of our culture. These recording shops played a vital part in the recently-released Tamil film 'Mehandi Circus' directed by Saravanan Rajendran. The film is about the love story between Mehandi (played by Swetha Tripathi), a circus artiste, and Jeeva (played by Madhanpatty Rangaraj), who runs a song recording shop. Jeeva helps many couples get together by creating tapes with love songs on them. Interwoven are scenes where people request the conductors of buses they travel in regularly to play their partner's favourite songs. 'Mehandi Circus' is a nostalgic film and kindles memories of the 1990s for many.