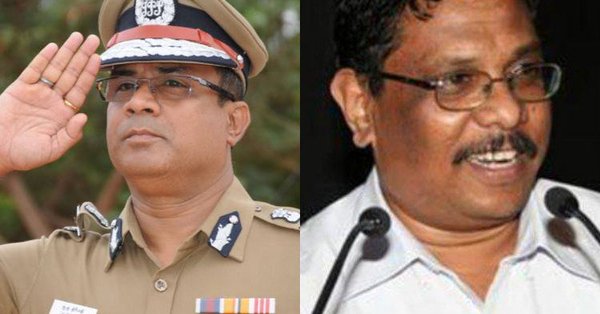 Tamil Nadu: Shanmugam appointed CS, Tripathy to take over as DGP
Ending days of suspense, the Tamil Nadu government, on Saturday (June 29) appointed finance secretary K Shanmugam the next chief secretary and JK Tripathy the Director General of Police (DGP) of the state. Tripathy is currently serving as the DG of Uniformed Services Recruitment Board. Both are likely to take over on Sunday (June 30) – the day on which incumbent chief secretary Girija Vaidyanathan and serving DGP TK Rajendran are due to retire.
Shanmugam, a native of Salem and a 1985 batch IAS officer was appointed finance secretary by former chief minister M Karunanidhi and continued in the same position even during the rule of J Jayalalithaa. A native of Odisha, Tripathy too is a 1985 batch officer but of the police service.
Shanmugam was preferred to succeed Girija Vaidyanathan over R Rajagopal (Secretary to Tamil Nadu Governor) and Rajeev Ranjan (Special Secretary of GST). He is scheduled to be in office till July 2019.
JK Tripathy is set to head the police force of the state till 2021 as the post has a fixed tenure of two years. He is the senior-most among the probables considered for  the position. Earlier, speculation was rife that MS Jafar Sait, currently serving in the crime branch of the CID, was also in contention for the post. Now, it is believed that he lost out due to the prevalence of several allegations against him.