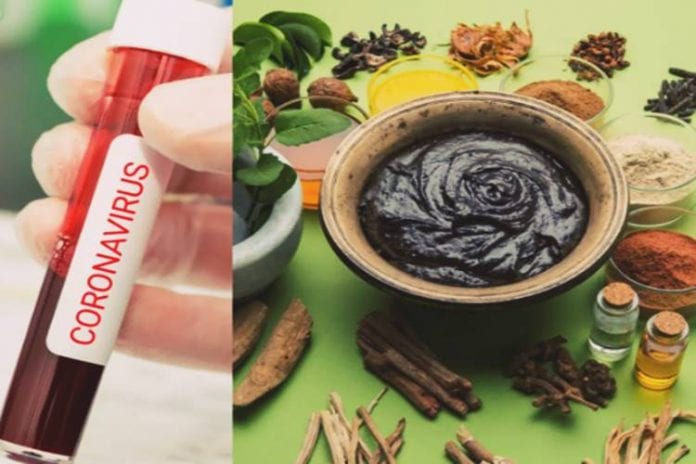 The Tamil Nadu government on Wednesday (June 24) claimed that their native Siddha treatment has shown 100 per cent recovery in coronavirus patients with no or mild symptoms.
The claim comes a day after Yoga guru Ramdev's Patanjali Ayurved launched its 'Corona Kit' consisting of two medicines that can cure the deadly COVID-19 infection within seven days.
However, the Ministry of AYUSH has ordered the company to stop advertising the product until the claims are examined and all details are submitted.
Advertisement
As the state crossed the 64,000-mark, the Tamil Nadu government claimed successful recovery of 25 patients in Chennai and is expanding the Siddha treatment for COVID-19 at the Ambedkar College at Vyasarpadi.
On June 18, The Federal reported that the National Institute of Siddha (NIS) in Chennai has claimed that it has treated 160 patients infected with the coronavirus in a span shorter than the normal recovery time.
Related news: Can Siddha medicine be used in COVID-care? Docs say more testing needed
Dr R Meenakumari, director of NIS, said, "Of the 160 patients, 92 of them have so far been discharged from hospitals. Three of these patients were given these drugs as they had diarrhoea. But most tested negative within five days."
Even as the practitioners of this alternative medicine are confident of the results, modern medicine practitioners said that it is a far-fetched claim until the efficacy of the drugs is tested.
Tamil Nadu's Development Minister K Pandiarajan told NDTV that the wisdom behind the native treatment makes the argument of the unscientific medical practice risking people's lives invalid.
"There is a 100 per cent success rate. We are not endangering lives. Siddha is a trump card for us. We are blending Siddha, Yoga and Ayurveda. There is no empirical verification but there is enough history. People have faith. We are documenting many cases now," the minister said.
"Siddha doesn't have the last mile – ventilator or oxygen support. Then allopathy takes over for such cases. That's only less than 3 per cent of total cases," he added.
"We are giving Siddha treatment only for willing cases among symptomatic and mild cases. They are happy," a senior official from the health department said.
Related news: Stop advertising, give research details: AYUSH ministry orders Patanjali

Citing the World Health Organisation's caution issued over the use of alternative medicine to cure coronavirus, a Nagapattinam-based doctor said, "We have nothing against it but the only problem is Siddha is not proven through documented studies, trials and results. The treatment is known to involve use of heavy metals leading to kidney issues in the long run. But allopathy goes through trials with animals first, then sick patients and healthy people. That's why Siddha isn't accepted internationally."
"Even the Prime Minister has recommended this as a mark of raising the immunity among the people and we are giving the concoction door to door and people like it," Mr Pandiarajan said.
Responding to the claims, renowned carnatic vocalist TM Krishna tweeted, "If anybody else had done this he would have been arrested for spreading misinformation in times of crisis."