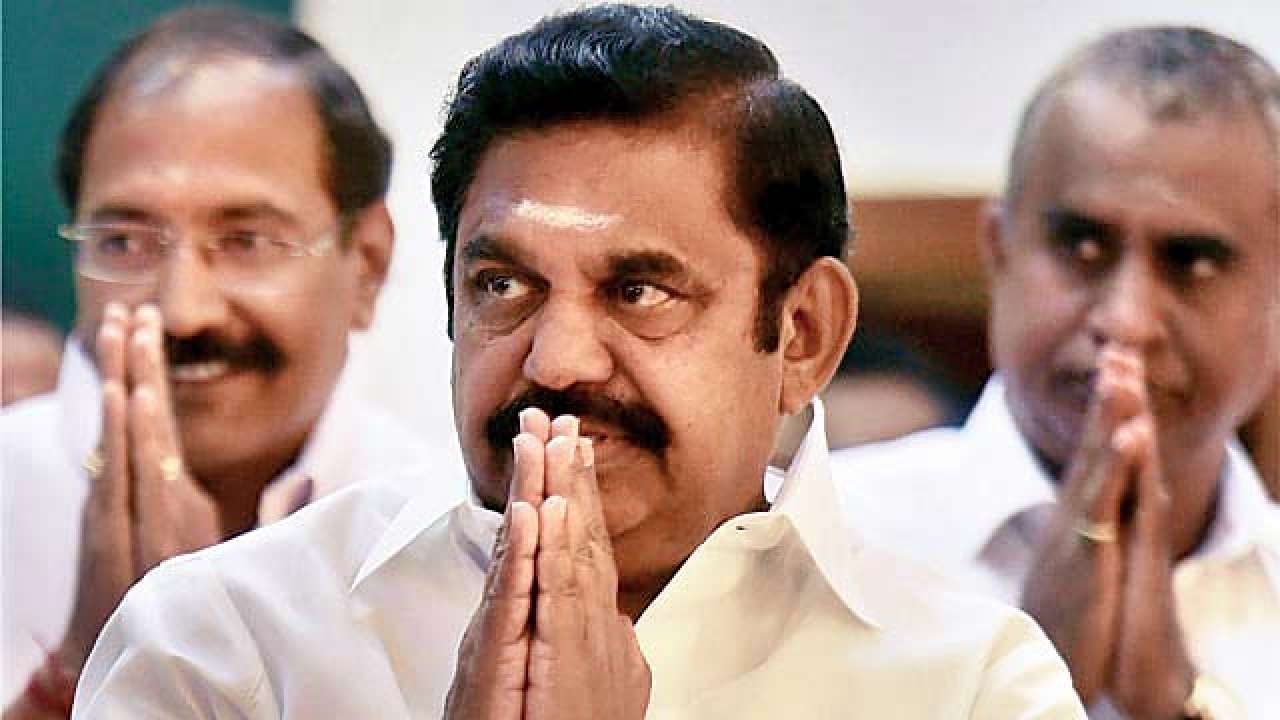 Palaniswami calls Chidambaram 'a burden on earth', Karti responds
Tamil Nadu chief minister Edapaddi Palaniswami stoked a row on Tuesday (August 13) when he called former finance minister P Chidambaram "a burden on earth", in reaction to the Congress leader's criticism over AIADMK's support for the scrapping of Article 370.
Chidambaram on Sunday (August 11) had reportedly said that if the Centre decided to divide Tamil Nadu into Chera, Chozha, Pallava countries and make them Union territories, the ruling AIADMK would not resist such a move or any move by the Centre. "Without even reading the law itself, they would raise their hands it seems," he said.
Chidambaram even reportedly said that the AIADMK leaders would fall at the feet and accept decisions, if they were asked to show respect.
Palaniswami, after opening the sluice gates of Mettur dam in Salem, hit back, asking what Chidambaram had done for the country.
"What scheme he has brought or implemented? How many years was he the finance minister? Did he give enough funds? Did he set up any new industries? Did he solve at least the Cauvery river water issue, the Mullaiperiyar issue or the Palar issue?" Palaniswami sought to know.
Adding that Chidambaram was "a burden on earth", he said there was no need to mind him as people have already rejected him. The CM also accused the Congress leader of being selfish.
Reacting to the Palaniswami's comments, Chidambaram's son Karti said that it was not proper for the chief minister to criticise a former finance minister who presented the budget nine times.
In an apparent reference to Palaniswami being made chief minister in 2017 following internal rumblings in the wake of the then-chief minister J Jayalalithaa's death, Karti said the former had come to the post by virtue of a "historic accident".
Palaniswami was made chief minister after his predecessor O Panneerselvam revolted against VK Sasikala, a close aide of Jayalalithaa, who was set to become the CM, but was sent to jail in a graft case by the Supreme Court.
Speaking to reporters in Dindigul, Karti said the chief minister's "conscience will prick when he offers prayers tomorrow".
Tamil Nadu Congress Committee president KS Alagiri said that if they don't know how to praise an expert in economics, they should at least stay away from belittling him.
(With agencies' inputs)