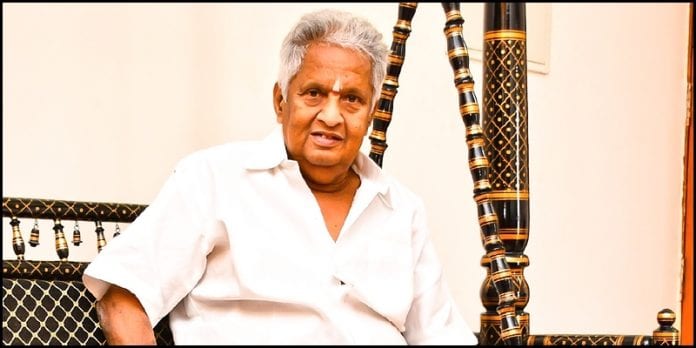 Popular Tamil actor and director Meenakshisundaram Ramasamy Viswanathan, who was fondly known as 'Visu', passed away on Sunday (March 22) at Chennai due to age-related illnesses.
He was 74. He is survived by his wife and daughters.
Visu mostly worked in Tamil films. He initially worked as an assistant director to K Balachander and later moved on to acting.
Advertisement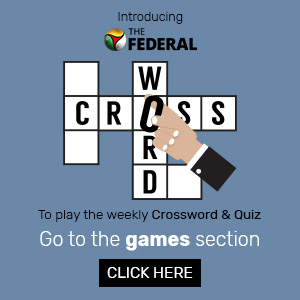 During his time with Balachander, he wrote screenplays for numerous films including Pattina Pravesam (1977), Avan, Aval, Adhu (1980), Thillu Mullu, and Netrikkan. Thillu Mullu and Netrikkan, which were both released in 1981, became box office hits for actor Rajinikanth.
Related news | Is rightist Draupathi turning Dravidian Tamil cinema on its head?
Visu made his debut as an actor in the film Kudumbam oru Kadhambam (1981), for which he also wrote the screenplay. The film was directed by S P Muthuraman. Though Visu acted as a protagonist in a few of his own films, he was largely known as a character artist.
His first film as a director was Kanmani Poonga (1982). Most of his films including Manal Kayiru, Samsaram Oru Minsaram, Penmani Aval Kanmani, Thirumathi Oru Vegumathi, Vedikkai En Vaadikkai, Dowry Kalyanam, and Pattukkottai Periyappa spoke about the issues of urban middle-class Brahminical families. These films, which were released in the mid-80s, turned out to be crowd pullers, particularly with regard to the female audience.
Visu took up public speaking in the 90s, which was also when the Tamil television channel Sun TV was introduced.
Related news | Music buff documents early years of Tamil cinema, presents rare glimpses
The programme 'Arattai Arangam' telecast in Sun TV, in which various social issues were discussed and debated upon, was coordinated by Visu.
He moved on to Jaya TV in the early 2000s and coordinated a similar programme titled 'Makkal Arangam'. He turned out to be a supporter of the Bharatiya Janata Party in his final years.
A couple of weeks before his death, he gave a warning to actor Dhanush — who is Rajinikanth's son-in-law — opposing the remake of the film Netrikkan over copyright issues.