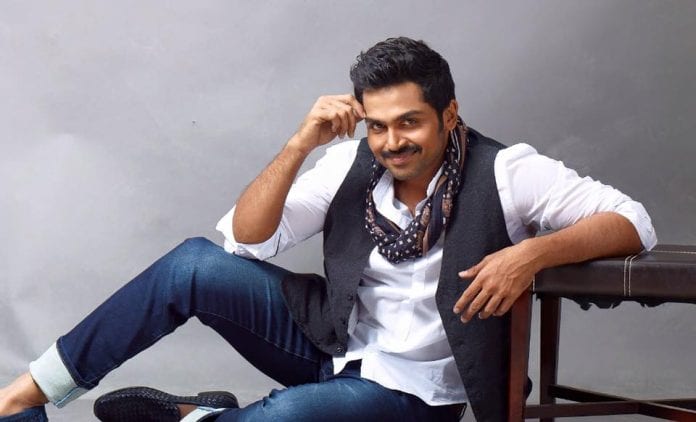 A protest staged by Hindu outfits at Dindigul in Tamil Nadu against Tamil movie 'Sultan', starring Karthi, has forced the producers to disclose that the film is not based on the life of 18th century Mysore king Tipu Sultan.
Alleging that the movie was based on the life of Tipu Sultan, a group of men on Tuesday (September 24) created a ruckus during the shoot of the movie at Malai Kottai (a fort in Dindigul). Protesters accused Tipu of having been an aggressive leader who massacred the Hindus and contended that they would not allow the shoot to happen there.
According to historical facts, the Malai Kottai fort gained prominence when Tipu Sultan became the king of Dindigul in 1788, after the town got restored under the Mysore province.
Falling prey to the protest, the film crew packed up and vacated the place. On Thursday (September 26), the producers of the movie, Dream Warrior Pictures, issued a statement on Twitter, saying only the makers of the film and the censor board have the right to decide what is shown on the screen.
Countering the argument of the protesters that Tipu was against Hindus, the statement condemned tainting of historical and national leaders with religious or caste affiliations.
#Sulthan #Karthi #Karthi19 pic.twitter.com/FXdX8Gd6sI

— DreamWarriorPictures (@DreamWarriorpic) September 26, 2019
In September 2015, when some media houses reported that actor Rajinikanth would play the role of Tipu Sultan in a movie produced by Kannada producer Ashok Kheny, the BJP and Hindu outfits in Tamil Nadu opposed it and warned the actor not to act in the film. There have not been any update on the movie ever since.
Also read: Kaappaan – A humdrum, dreary action flick