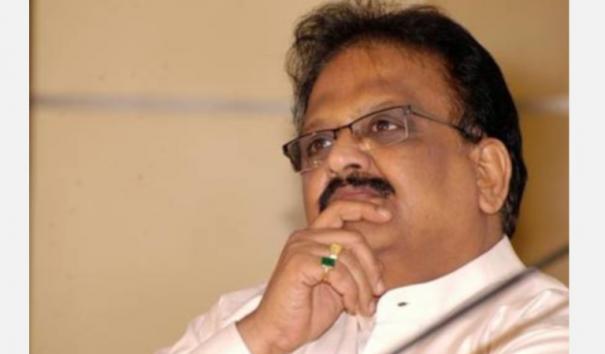 Singer SPB doing well, able to identify people, says son
Playback singer SP Balasubrahmanyam, who is undergoing treatment for COVID-19, is doing well and able to identify people, his son SPB Charan said on Sunday (August 16).
Balasubrahmanyam has been shifted to exclusive ICU ward at the MGM Healthcare hospital in Chennai, Charan said in a Twitter video.
"Dad was shifted from the third-floor ICU room to an exclusive ICU ward on the sixth floor… The pleasant news is there is some mobility," he said.
"Dad is moving around a little bit and he has signed thumbs up to the doctors and he is able to recognise them. He is still on life support. He is breathing little more comfortable. The doctors see it as very good sign. He is on road towards getting better," he said.
#SPB health update 16/8/2020 pic.twitter.com/zK0hn3rDMg

— S. P. Charan (@charanproducer) August 16, 2020
Charan added that the medical team had taken a lot of effort and it would take a long time for Balasubrahmanyam to recover. "But we are all hopeful," said Charan.
Also read: The story of an enduring friendship for 5 decades — SPB and Ilayaraja
"He will definitely get back to us as early as possible. We are all happy and the doctors are happy. He is not fully sedated now. Though he is able to recognise people, he will not talk for little while. Let's all keep praying. We are all indebted to your love and affection… My mom is getting much better. She could be discharged by Tuesday or Wednesday," he said.