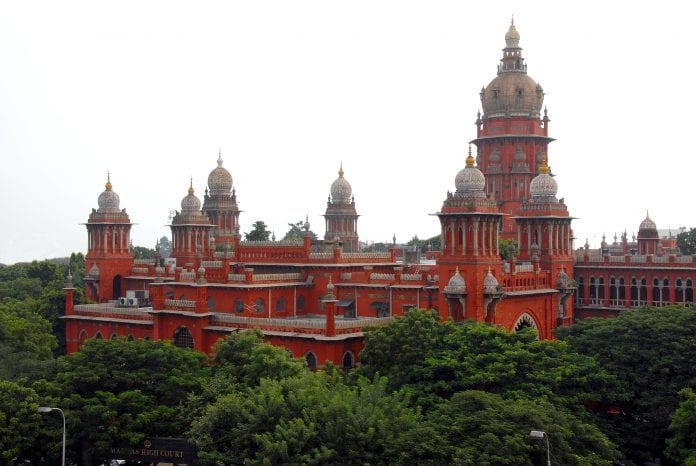 The Madras High Court on Monday (June 22) commuted the death sentences of five people convicted in the Shankar murder case, while acquitting the father of his wife Kausalya.
On March 13, 2016, Shankar, a Dalit youth who had married Kausalya, a Thevar woman, was hacked to death in broad daylight when he was out, shopping with his wife. Tirupur police had arrested 11 persons including Kausalya's father Chinnasamy (40) and mother Annalakshmi (35) in the case.
On December 12, 2017 Tirupur Principal District and Sessions Judge Alamelu Natarajan pronounced eight persons guilty in the case and read out death sentences for six of them including Chinnasamy. One of the other two was sentenced to life imprisonment while another was given a jail term of five years.
Related news: Not only COVID cases, caste atrocities too spike in TN amid lockdown
Kausalya's mother Annalakshmi, her uncle Pandidurai and one more person were acquitted as the prosecution failed to prove their role in the murder. The prosecution appealed against the acquittal of three people, while the convicts appealed against their capital punishments and life sentences.
On Monday, the divisional bench of Madras High Court commuted the capital punishment of five of the accused to life imprisonment with a condition for them to serve a minimum of 25 years in prison. The court also acquitted Kausalya's father Chinnasamy and asked authorities to release him immediately.
Reacting to the verdict, Kausalya expressed discontent and said that she was shocked to know that her father was acquitted.