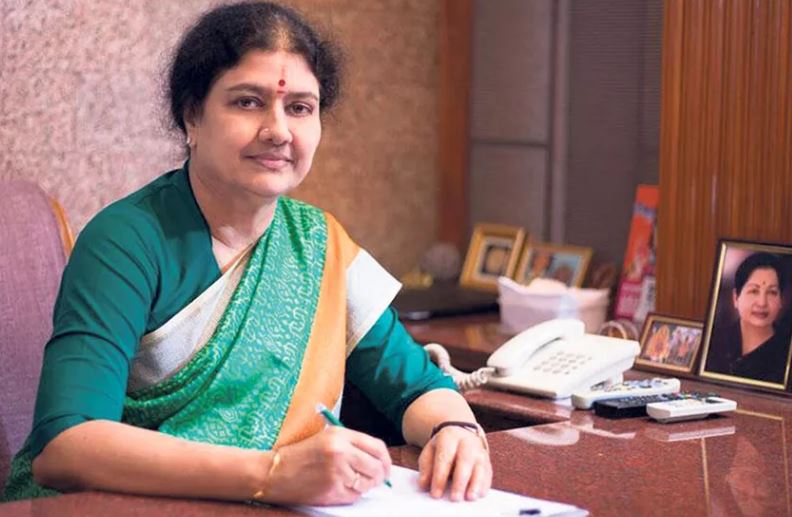 VK Sasikala, the former aide of late Tamil Nadu chief minister J Jayalathila, who is serving her sentence in a disproportionate assets case in Bengaluru's Parappana Agrahara Central Prison, may be released on January 27, 2021, according to an RTI reply.
The RTI reply was given by the prison authority, based on a query by Narasimha Murthy, a Bengaluru-based lawyer, and activist.
According to the document, Sasikala will be released if she pays the default fine amount of ₹10 crore, but any failure to pay the amount may defer her release by another year.
Advertisement
Murthy said, he filed the RTI to put to rest all speculations floating around the release of Jayalalithaa's former aide.
Related news: Sasikala's shadow looms large over AIADMK as minister's clash over CM candidate
"I keep filing RTIs across the country. When Yeddyurappa, P Chidambaram, Jayalalithaa and Salman Khan were in prison, I filed RTIs related to their cases. I filed the one on Sasikala to quash all rumours surrounding her release," the 60-year-old said.
Murthy in 2017 had helped IPS officer D Roopa in unveiling the VIP treatment given to Sasikala in prison, in violation of rules.
An influential figure in Jayalalithaa's life, Sasikala is said to be the chief operator of what the local media claims the 'Mannargudi Mafia'. Her dreams to rise in the ranks in the AIADMK were shattered after Jayalalithaa's death in December 2016. The Supreme Court in February 2017 overruled the order of the Karnataka High Court, sentencing Sasikala, her sister-in-law Ilavarasi and nephew VN Sudhakaran to four years in jail and imposed a fine of ₹10 crore in the asset disproportionate case under Prevention of Corruption Act.
Earlier, Tamil Nadu BJP leader Dr Aseervatham Achary had tweeted that she would be released in August this year. In July when Amma Makkal Munnetra Kazhagam (AMMK) chief and Sasikala's nephew TTV Dhinakaran's daughter was engaged, it was speculated that Sasikala may be released in time to attend the wedding in September.
Meanwhile, the prospects of her early release has created a flutter in Tamil Nadu politics, since the assembly elections are nearing. While both Chief Minister Edappadi K Palaniswami and O Panneerselvam factions are clear in disowning her, just a handful of leaders who are not leaning on either side believe her return will have an impact on the party.
Interestingly, in the first week of September, the Income Tax department started attaching Sasikala's benami properties worth ₹300 crore.
"The IT department's attachment of properties and political impact of her release are all different game. As of now, we should see whether she will pay the fine amount and get a premature release or she will wait for revision of the sentence," said noted political commentator Tharasu Shyam.
Related news: I-T starts attaching Sasikala's properties
The sentence remission will be based on Indian Penal Code, Criminal Procedure Code and prison manuals. The prison manuals differ from one state to another. For instance, according to the Karnataka prison manual, if the convict has learned Kannada during her stay, her sentence may be reduced by some days. But those privileges will only be applicable if she pays the fine, he said.
"The remission of the sentence is an act of the state. The Karnataka Governor should recommend it to Union Home Ministry and they will decide. But a premature release is an act of prisons. If she pays the fine, she will be released by October this year. But she could think that if she gets a revision of the sentence, it will benefit her politically. She may claim that the government itself has revised her sentence and thus has a clean chit. Also, if the government revises her sentence, she doesn't need to pay the fine," Shyam added.