Expelled AIADMK leader VK Sasikala, close aide of former Tamil Nadu chief minister J Jayalalithaa, boldly flaunted the party's flag on her car as she headed towards Chennai on Monday after serving four years in a Bengaluru prison in a disproportionate assets case.
Sasikala left from the Prestige Golfshire Club in Bengaluru where she was staying after being discharged from the hospital following COVID-19 treatment. She was seen in a green sari when she left Monday morning. She later shifted to Jayalalithaa's car.
In Chennai, the AIADMK has already petitioned the DGP to not allow Jayalalithaa to use the party's flag, besides fortifying the city and shuttering the Jayalalithaa memorial on Marina Bench and the ex-CM's Poes Garden residence to block Sasikala's entry to these places.
Advertisement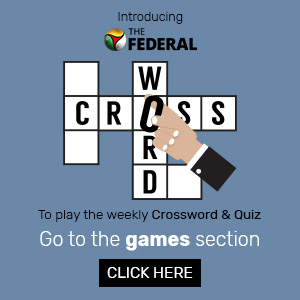 Heavy security was deployed at Karnataka-Tamil Nadu border in Hosur in view of Sasikala's return. Latest reports suggest she has crossed the border. Her supporters have gathered in large numbers and started celebrating her return in various places. A public reception is also planned for the 66-year-old Sasikala.
The AIADMK had earlier complained to police alleging she and her nephew TTV Dhinakaran, who broke off from the AIADMK to launch his new party AMMK, were conspiring to disrupt the law and order situation in the state during Sasikala's return to Chennai.