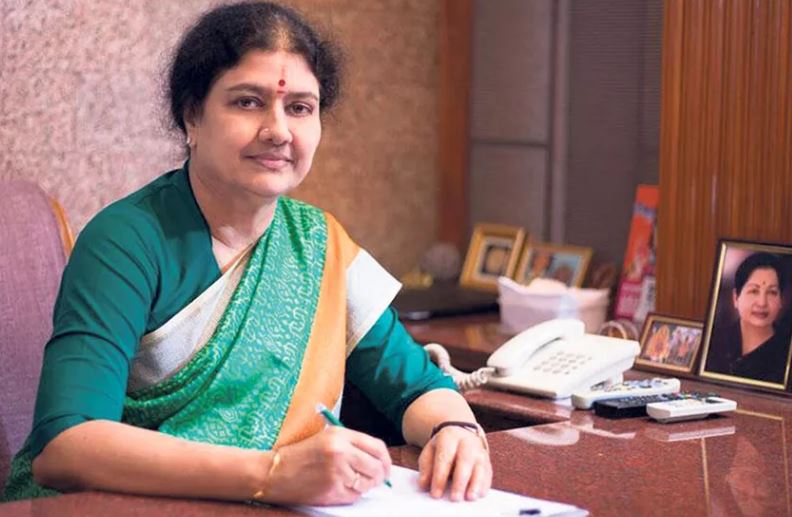 Sasikala bought properties worth ₹1,674 crore with banned notes
Former Tamil Nadu Chief Minister J Jayalalithaa's aide VK Sasikala had provided an interest-free loan, demonetised currency, to a government contractor.
The Income Tax Department (I-T), in a filing in the Madras High Court, said Sasikala had purchased properties worth ₹1,674.5 crore with banned notes.
Reports said TN CM Jayalalithaa was in the hospital on November 8, 2016 and Sasikala was hastily 'trying to clean up the black money in their possession.' Reports said Sasikala called up her advocate S Senthil asked him to buy land with the money.
The properties bought included a resort in Puducherry, two malls, a software company on Old Mahabalipuram Road (OMR), two paper mills, two sugar mills, and 50 windmills.
Besides, Sasikala paid ₹247 crore in demonetised 500 and 1,000 rupee notes as interest-free loan to Kumaraswamy of Christy Friedgram Industry of Tiruchengode, the I-T Department said.
Reports said an agreement between the parties said the loan was interest-free for one year and would accrue a 6% interest if it was not repaid in one year.
Investigators said the Puducherry resort was bought for ₹168 crore of which, Sasikala gave old ₹500 and ₹1,000 notes worth ₹148 crore.
The resort owner converted ₹97 crore to legal tender and the rest of the amount was transferred to the bank accounts of his family members, which, in turn, was made white.
Similarly, the I-T Department said she purchased a paper mill in Coimbatore for ₹600 crore, of which ₹400 crore was shipped in four vehicles. The money was sent to the owner of the paper mill in four boxes.
At least two commercial complexes in Perambur, Chennai, and K.K. Nagar in Madurai were bought for ₹282 crores, three sugar mills for ₹583 crore, and the windmills for ₹36.5 crore.
I-T sleuths said they found a shred of paper which had handwritten notes on the purchases during a raid on the premises of Namadhu MGR, bought by Jaya Publications.
The firm's manager Balaji said told them that the sheet belonged to Sasikala's close relative VS Sivakumar.
He also said Sivakumar was the director of Harichandana Estate at T Nagar in Chennai and the latter used to visit the Namadhu MGR office at Ekkattuthangal frequently and check the accounts, The Hindu reported.
A statement to the I-T Department by Krishnapriya, niece of Sasikala, and advocate S Senthil, Sasikala had purchased a few other properties too when she was out on parole in November 2017.
Sasikala is currently lodged in a Bengaluru jail after she was sentenced to four years in prison under the disproportionate assets case.