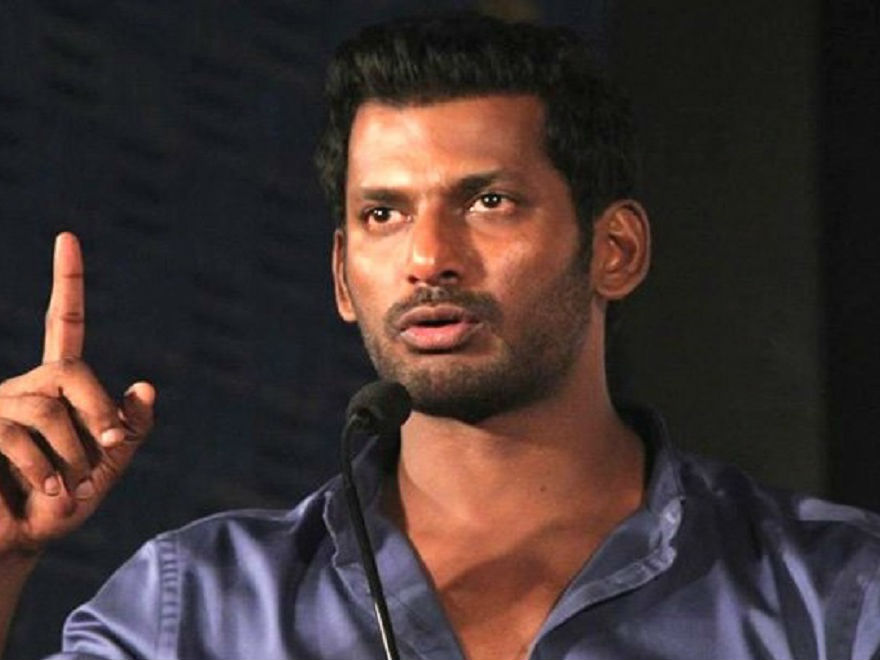 The proposed Nadigar Sangam polls has been stayed by authorities pending inquiry into alleged discrepancies in the list of members with voting powers.
South India Film Artistes Association (SIFAA), popularly known as Nadigar Sangam, had recently announced polls for June 23.
However, the South Chennai district registrar R Ravindran stayed it following a complaint by 61 members who said they had been moved from professional category to the non-professional category in 2015, soon after office-bearers President Nasser, General Secretary Vishal, Treasurer Karthi took charge after the then polls.
Advertisement
As per SIFAA rules, non-professionals cannot cast their vote in internal elections.
There are over 3,600 members in the Nadigar Sangam, and of these, 3,117 can vote as they are professional members.
Based on the June 6 complaint filed by the 61 members, an explanation was sought from SIFAA. In an explanation filed on June 13, General Secretary Vishal said that 44 members were moved to non-professional category and four members were disqualified on disciplinary grounds while 13 others continue to be professional members.
"The database forms were given to them. They did not cooperate with us and there is a suspicion as to whether they are really there in the association or not. So, the registrar would inquire with them in person and if there is 'truth', we are ready to accept your orders," Vishal wrote.
The registrar would inquire with the members before taking further action and thus has stayed the elections.
The term of the current office-bearers ended in October 2018 and it was extended for six months after approval from the executive committee in order to complete the works of the new building for the association, which was underway and was inaugurated in March this year.