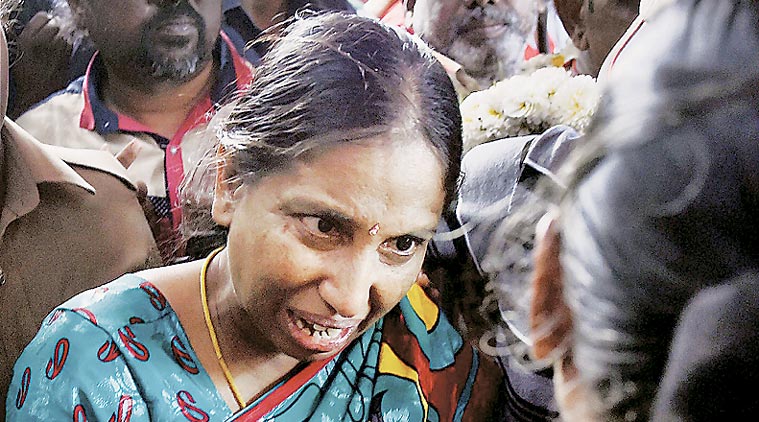 HC sends notice to TN govt on Rajiv Gandhi case convict Nalini's plea
The Madras High Court on April 15 ordered notice to the Tamil Nadu government on former prime minister Rajiv Gandhi assassination case convict S Nalini's plea to allow her to appear in person and argue a case seeking ordinary leave to make arrangements for her daughter's wedding.
Nalini, who has been in prison for 28 years, had approached the Madras HC on this matter earlier this month. She had sought a period of six months leave citing the entitlement of one month leave per two years for life time convicts. Since she has never availed an ordinary leave in more than 27 years, she asked for six months leave.
After the prison authorities failed to respond to her multiple representations in February and March, she moved the HC last week. Nalini's death sentence was commuted to life imprisonment in 2000.
G Perarivalan alias Arivu, V Sriharan alias Murugan, T Suthendraraja alias Santhan, Jayakumar, Robert Payas, P Ravichandaran and Nalini have been in jail for 28 years.
Last year, the Tamil Nadu government had recommended Governor Banwarilal Purohit to release the seven convicts in the assassination of Rajiv Gandhi. The recommendation for the remission of all the convicts has been done under the provisions of Article 161 of the Indian Constitution. However, the governor is yet to take any action.