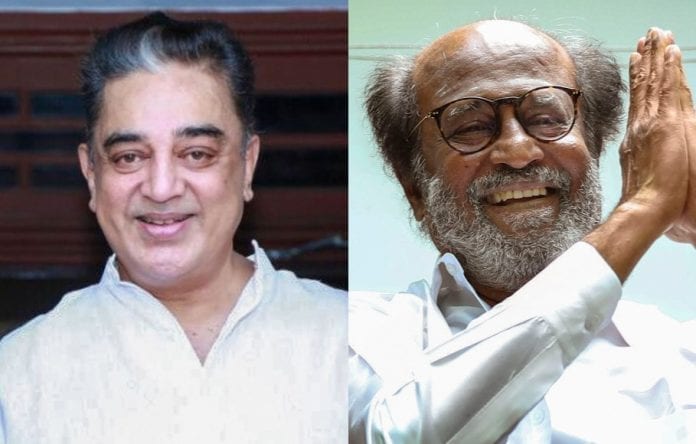 The rural panchayat elections in Tamil Nadu, which are set to be held after a gap of three years, will not witness the participation of actor-turned-politicians Rajinikanth and Kamal Hassan.
In a statement issued on Sunday (December 8), Rajinikanth's Rajini Makkal Mandaram has said he will not be supporting any political party and candidate in the election, and hence, his name, photo or his party's flag should not be used during campaigning.
Also read | Rajinikanth and Kamal Haasan: Can the two tango in Tamil Nadu?
Advertisement
Similarly, Makkal Needhi Maiam (MNM) founder Kamal Hassan said he will not play any role in this "drama directed by the two major Dravidian parties," in an apparent reference to the AIADMK and the DMK.
"The business interests of the parties alone will be achieved in this election. This election will not bring any good to the people. Our aim is to achieve success in 2021 state assembly elections. Hence, MNM will not contest in this election," the party said in a statement.
The local body elections in the state will be held on December 27 and 30, except in nine reconstituted districts, to elect representatives of rural bodies only.