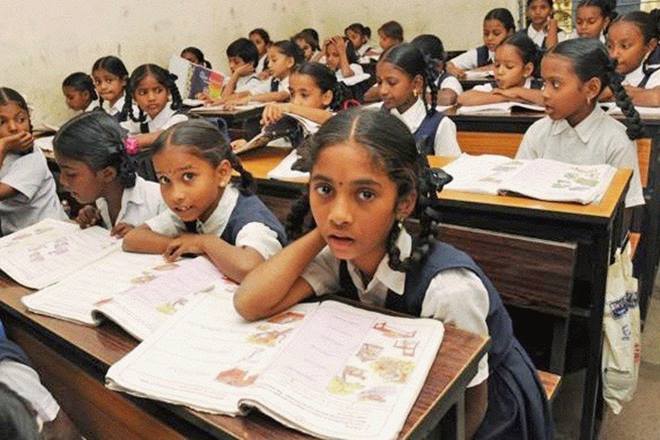 The students of class V and VIII in Tamil Nadu may have already started dreading the new year – for they will have to take a public examination in March and April respectively.
In 2019, the TN School Education Department faced a lot of criticism – from being lenient on schools which flouted the Right To Education rules; for mentioning Sanskrit as the oldest language in textbooks; giving Tamil poet Bharathiyar a saffron turban on a textbook cover; and for the delay in announcing that the state would follow a two-language policy instead of three as mentioned in the New Education Policy (NEP) of the Centre.
As if these weren't enough, the department has decided to introduce public exams in class V and VIII this academic year itself. The announcement came in February 2019.
Advertisement
School Education Minister K.A. Sengottaiyan, who recently came back from a visit to Finland, said the results of the exams would not be revealed for three years and there would be no detention of students for now.
Also read | TN crack down on schools making students wear caste wristbands
Detention of students for poor show in examinations will start only after three years. "It is not about the detention. We are worried of children dropping out. In rural areas, it is difficult to get the children to schools. If you make them write public exams, they will not come to school," said P.K. Ilamaran, state president, Tamil Nadu Teachers Association.
It can be viewed as a precursor to the implementation of the NEP. No other state had such a practice, he added.
This public examination would be conducted for Matriculation, State Board, Anglo Indian, and Oriental schools of Tamil Nadu.
The CBSE schools would not have public examination for class V and VIII. The class V students will take exams in three subjects – Tamil, English, and Mathematics; whereas class VIII students will take exams in all the five subjects, namely, Tamil, English, Mathematics, Science, and Social Science.
It seems, fear has gripped the parents and they have started exerting more pressure on students. Bhuvana Gopalan, a teacher and a member of Palli Kalvi Paathukaappu Iyakkam (a movement to save school education), said students were being enrolled in tuition centres. Parents were cutting down on holidays and family events too, she said.
Also read | Is playback theatre changing teacher-student relationship in Khammam?
"Parents are only concerned about marks. That's why 80 per cent of parents in the state do not oppose this move. They think government schools are not educating their children properly. That is why they put their children in private schools. But after the new announcement, even government schools are providing extra classes after school hours and on holidays," she said.
Recently, the department had issued an order banning special classes on holidays.
"It will be like any other exam and will have both objective and descriptive type questions. The questions will be based on Samacheer Kalvi (equitable education) textbooks. But many private schools follow their own textbooks for the first two terms and only in the third, they follow Samacheer Kalvi books. This will put more pressure on the students," said Ilamaran.
A class V student should write exams in a common centre, a school located within one km of his actual school, and a class VIII student, in a school within three km.
Many teachers felt the government could do away with public exam and continue with the existing district-level common exam. This would enable the students take the exam in their respective schools.
Also read | 2400% hike in CBSE board exam fees for SC/ST students
"But this has its problems. In the existing pattern, teachers in many schools hand over the question paper in advance and ask students to prepare in advance. To avoid this malpractice, the government could have thought of setting up common test centres. Schools which have more than 20 students in a class can conduct the exam in their own place. Whereas schools with less than 20 students per class should use a common centre," said T. Anand, a teacher based in Thiruvarur.
Before the introduction of biometric attendance in schools, teachers used to come in as per their convenience. This affected the students. Teachers are now mandated to come on time. Likewise, the introduction of public exams will do some good, he said.
On detention of students based on marks, he said there was no clarity on this. "The minister says there will be no detention. But the instructions we have from the department is exactly the opposite to what the minister has said," he said.