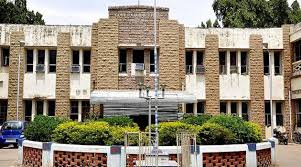 Five patients die in Madurai hospital during power cut, dean denies any link
At least five people died at the Rajaji Government Hospital in Madurai late on Tuesday. Sources said there was a power cut was from 6:10 to 8:30 pm. At least three people died within minutes of the first power cut setting in. Sources identified the deceased as Palaniamma of Dindigul; Ravichandran of Virudunagar; and Malliga from Madurai.
There were frequent power cuts after 8:30. Another two died during this. All the deaths were in the intensive care unit (ICU), ward number 101, in the new block of the hospital. Hospital dean K Vanitha said the power remained cut only for an hour and it was not the cause of the deaths. Dr Vanitha also said the hospital had an oxygen back-up. But the police said there was total blackout at the ICU.
She said three people were wheeled in to the hospital in a critical condition and they died as they were being treated.