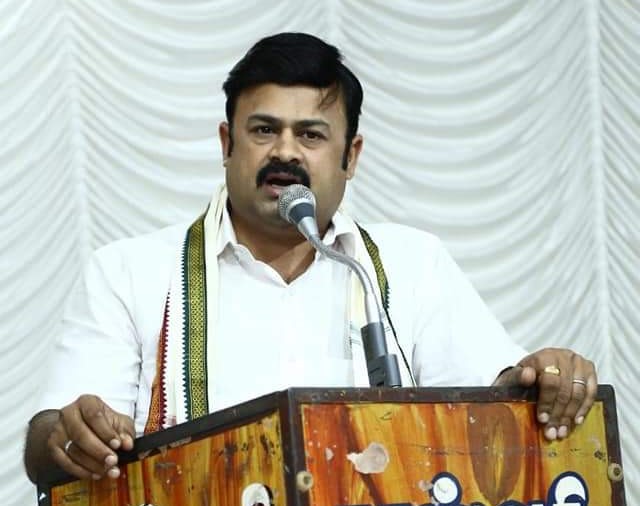 In a development that could weaken the Pollachi sexual assault case, Congress working president Mayura Jayakumar, on March 21, told the CB-CID that K Thirunavukkarasu, an accused, was at the Coimbatore Congress party office on February 12- the day on which he allegedly sexually harassed the complainant. The local Congressman also said that Thirunavukkarasu's father Kanakaraj too was present on the occasion.
This was in response to the query posed to him by the CB-CID, which had summoned him in the aftermath of Thirunavukkarasu's assertion during interrogation that he was indeed at the Coimbatore Congress party office on February 12. Jayakumar also added that the main accused's father Kanakaraj too was present then.
Talking to The Federal, Jayakumar said,"I do not know them personally. Thirunavukkarasu's father, Kanakaraj, is a senior Congressman who joined the party when GK Vasan was at the helm of affairs. After I got elevated to the post of the working president of the party, Thirunavukkarasu and his father came to greet me, along with party cadres from Pollachi."
Jayakumar further said that senior party cadre A Rajkumar will bear witness to his assertion. When The Federal contacted Rajkumar, he said that he was with Thirunavukkarasu betwen 10 am and 2 pm. "As we all came in separate cars, we assembled in Pollachi around 10 am and reached the party office in Coimbatore around 12 pm. As Kanakaraj has health issues, his son Thirunavukkarasu drove the car. After having our lunch in Coimbatore, we left for Pollachi and reached by 2pm.
Advertisement
If Jayakumar's claim is true, then it could have a negative bearing on the case. It is pertinent to note that a 19-year-old girl filed a complaint against Thirunavukkarasu, N Sabarirajan, Sathishkumar and Vasanthakumar, alleging that the four sexually harassed her on February 12. Based on the complaint, police arrested the four under various charges, including Section 4 of the Tamil Nadu Prohibition of Women Harassment Act. All four were detained under the Goondas Act, subsequently.