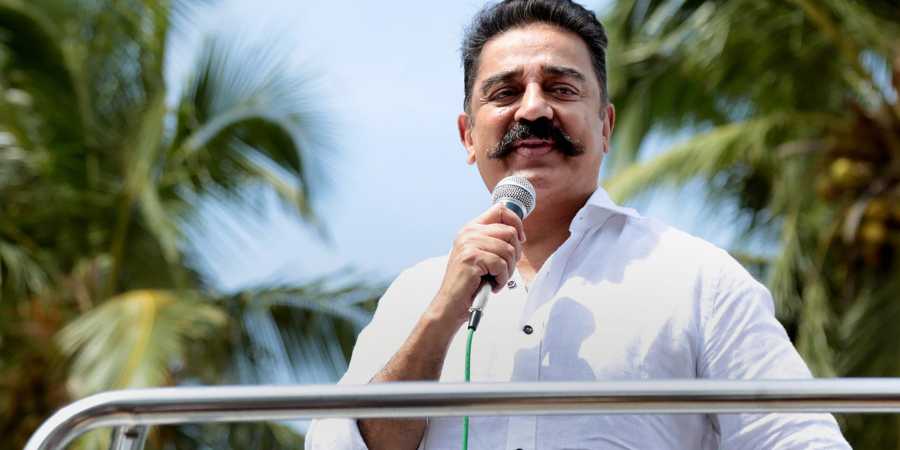 Police book Kamal for Hindu terror remark, to be summoned for inquiry
The Karur district police on Tuesday (May 14) booked Makkal Nedhi Maiam (MNM) party leader Kamal Haasan on charges of promoting enmity between two groups. [The actor-turned-politician had stated that Godse was a terrorist during a poll campaign in Aravakuruchi of Karur district].
The police registered the case on a complaint by Hindu Munnani functionary Ramakrishnan. The police slapped section 153(A) of the IPC (promoting enmity between two groups on grounds of religion); and 295(A) which deals with deliberate and malicious acts intended to outrage religious feelings.
Superintendent of police, Karur, Vikraman said strict action would be taken against those who violated the model code of conduct and instigated violence by promoting enmity in the name of caste, religion, and race.
Vikraman told The Federal that the police would summon Kamal for an inquiry. "There is no disputing the evidence. We have audio/ video and transcript evidence with us. There is enough evidence to see what that he spoke amidst a Muslim crowd," Vikraman said.
On Sunday (May 12), Kamal Haasan said the first extremist of independent India was a Hindu by name Nathuram Godse.
His statement garnered national attention, with various groups joining the narrative.
Hindu organisations and BJP leaders condemned the statement and sought an apology from him. Tamil Nadu minister KT Rajenthra Bhalaji went a step ahead and said he would 'cut off Kamal Haasan's tongue, only to clarify later that 'the people would do the 'cutting.'
Reports said a person has filed a police complaint in Delhi seeking action against the actor.