A day after hitting out at the media for "hyping" the water crisis in Tamil Nadu, CM Edapaddi Palaniswami admitted to a delay in taking action to resolve the shortage.
Following a meeting with senior ministers and officials to take stock of the water scarcity in the state, Palaniswami told reporters that Rs 65 crores has been allotted to bring water from Jolarpet through rail.
He said that four lakes that served as the source of drinking water for Chennai have dried up. "However, we still manage to provide drinking water to the people in Chennai."
Advertisement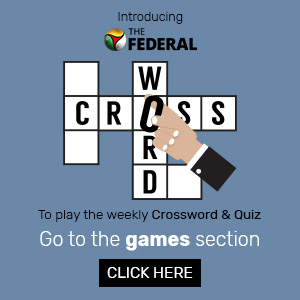 The CM blamed the Model Code of Conduct, imposed for the Lok Sabha elections, for the delay in acting on the water crisis.
"However, soon after the election was over, we called for a meeting and took appropriate action. We did all possible things, including collecting water through desalination project, treating groundwater and quarry water and supplied it to people," he said.
Palaniswami also noted that water flow from Krishna river had come down, worsening the crisis in Chennai.
"About 12 TMC of water should be released from Krishna river, but only two TMC is available. This made the situation even worse," he said.
He has asked senior officials to appoint a monitoring officer to keep track of the drinking water crisis across the state to take swift action.
The action comes a day after Palaniswami had asked the media not to hype the water shortage crisis.
On Kerala government's offer to give water to Tamil Nadu, the neighbouring state had only offered two MLD (million litres per day) for a day whereas everyday supply would help.
"I thank the Kerala Chief Minister, but 2 MLD water will not be sufficient. We are everyday supplying 525 MLD water (in Chennai) and if 2 MLD water could be given everyday, it will be useful for the people," he said.