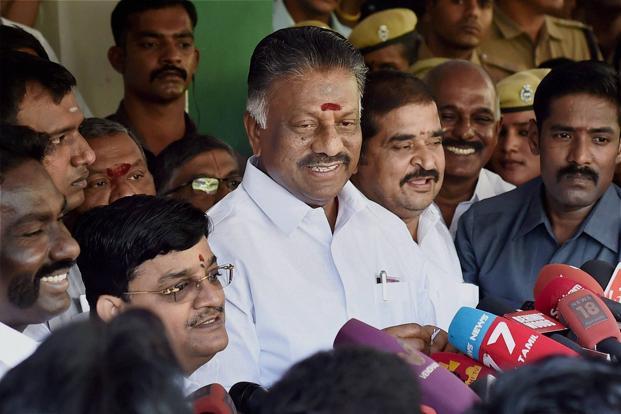 Tamil Nadu Deputy Chief Minister and the coordinator of AIADMK O Panneerselvam on Thursday (December 4) welcomed the decision of actor Rajinikanth to start a political party, while hinting that the Dravidian party is open to forging an alliance with the new outfit.
With all eyes on Rajinikanth to offer an alternative to the Dravidian parties in Tamil Nadu, OPS said it is "impossible" to ignore the presence of the AIADMK in the state as it has been built on the strength of volunteers.
"We welcome Rajinikanth's entry into politics. May his entry be a good one," The News Minute quoted him as telling reporters.
Advertisement
Related news: Rajinikanth to announce political party on December 31, launch in Jan
"Anything can happen in politics. If there's an opportunity, an alliance can be formed," he added.
Asked if Rajinikanth's political launch would dent the popularity of the AIADMK, he said, "No matter who enters, AIADMK will continue being a banyan tree and serve people."
Superstar Rajinikanth, who has been keeping fans guessing on his political entry for months, on Thursday announced that he would float his political party in January 2021 after making an announcement on December 31.
The actor's decision came when it was being speculated that he may have missed the bus to a political career, due to his ill health.
Rajinikanth, however, seemed resolute in his announcement, saying if he doesn't take the plunge now, he will never be able to do it in future.
Related news: Lights, camera, action!! But where is Rajini saar?
"If not now, never. I will not retract my words. I am ready to give up my life to the Tamil people. We should change, change everything. If I win, it is the people's win and if I lose, it is the people's loss," he said.