A man was killed when a scuffle broke out in Tamil Nadu's Thoothukudi district after a candidate's husband was attacked with a knife during the second phase of the local body elections in the state on Monday (December 30).
The incident occurred in the evening and the deceased was identified as Mariappan, an AIADMK supporter. As polling was underway in Thoothukudi's Ottapidaram panchayat on Monday, one of the main candidates along with others attacked Masanaswamy, husband of panchayat president Latha Mansanaswamy, with knife and sickle, sources said.
"One of the candidates attacked Masanaswamy out of fear of losing the election to his wife. They attacked him with a knife and a sickle. The accused is allegedly a member of the sand mafia," said Gandhimathinathan, a social activist.
Advertisement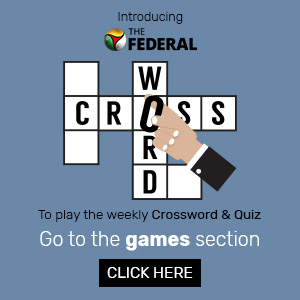 Mariappan was killed on the spot in the scuffle that ensued. Meanwhile, Masanaswamy was admitted to a nearby government hospital. The police were not available for a comment.
Locals say Latha Masanasamy, who was in the fray for the president post for the second time, had worked hard during her tenure as panchayat president.
Meanwhile, Thoothukudi election supervisor V Sampath told The Federal that repoll will conducted in two panchayats of the district, Nalumavadi and Pudukulam.
Also read | Ballot papers set ablaze during first phase of civil polls in Tamil Nadu