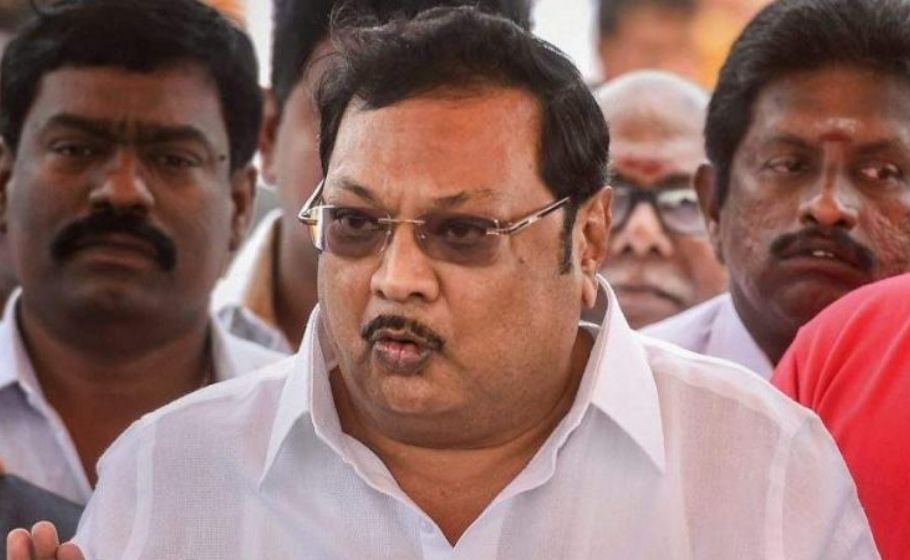 Neither BJP nor new party, Alagiri's real plan is to rejoin DMK
M K Alagiri, estranged brother of DMK president M K Stalin, is caught in a dilemma after consulting his supporters in Madurai recently – most of them supported launching a separate party, Kalaignar DMK, as a breakaway DMK group, or join the BJP
MK Alagiri, the estranged brother of DMK president MK Stalin, is caught in a dilemma after consulting his supporters in Madurai recently; most of them supported launching a separate party, Kalaignar DMK, as a breakaway DMK group, or join the BJP.
Sources close to him, however, believe, that he is playing his cards close to his chest and hopes Stalin would allow him to rejoin the DMK and provide his son Dhayanidhi a key role in one of the trusts run by the DMK.
Stalin had put pressure on his father, party president M Karunanidhi, to remove Alagiri from the DMK on grounds of indiscipline though he had once occupied important positions like Organizing Secretary (South) and Union Minister. Stalin had resented the clout that Alagiri enjoyed in the southern districts of the State, using this post.
Karunanidhi relented after Alagiri made a statement that he had asked Karunanidhi not to promote Stalin as he would die in a few months. Karunanidhi, thereafter, in 2014 removed Alagiri from the party. Though Alagiri made several attempts to rejoin DMK, both during Karunanidhi's time and later when Stalin took over the reins after his father's death, Stalin had rejected the proposal. With Stalin now running the party with an iron hand, chances of an Alagiri return are dim.
The BJP, anxious to develop its base in Tamil Nadu, has made several overtures to Alagiri to join the party. Alalgiri's close associate, KP Ramalingam, had joined the BJP in the presence of Union Home Minister Amit Shah in Chennai recently. BJP was disappointed that Alagiri did not turn up with Ramalingam to join the party.
Alagiri now wants to play a key role in the Tamil Nadu assembly elections due in April or May 2021 and hopes against hope that the DMK will take him back.
Also read: DMK's Stalin outlines 'Mission 200' for 2021 Tamil Nadu elections
It is in this context that Alagiri has decided to flex his muscles. He held a meeting of his supporters where he was expected to announce the launch of a separate party, but he stopped short of the announcement. Two proposals emerged on top at the in-camera meeting – joining the BJP or launching Kalaignar DMK, which could have an alliance with other parties for the assembly elections.
Many of his supporters said they were not sure if a new party could deliver the goods. Alagiri himself has realised that running a party is a costly business, and is reluctant to spend a lot of his money on the political journey. Some of his close aides have suggested joining the BJP and taking on Stalin as a national party might provide them enough money and positions. However, Alagiri is said to be keen on staying away from the BJP, at least for the moment.
According to DMK insiders, Alagiri is merely posturing, and may not float a separate party, but is using the exercise of a meeting with his supporters to put pressure on Stalin. Alagiri knows his supporters could cause a dent in the DMK vote-bank, however minor it might be, and Stalin is well aware of this potential too.
Alagiri's reasoning is that Stalin, keen on becoming the chief minister, will have to consider his inclusion to prevent a split in the DMK votes.
DMK insiders say Stalin has merely held out the carrot that Dhayanidhi can be given a prominent position in one of the DMK trusts (those run by the DMK have a lot of money), but that will happen only after the elections. Any such move now will invite criticism that DMK takes care only of its family members. This formula will ensure that Alagiri doesn't rock the boat before the assembly polls. Stalin knows that Alagiri does not enjoy enough clout to create a big enough split in the DMK.
Meanwhile, Alagiri is not happy with the post-poll trust offer and wants a resolution of the issue right now, and is, therefore, exerting pressure on the DMK.
Also read: AIADMK notice to media; says not to publish Stalin's 'baseless' allegations
It remains to be seen if Alagiri is merely indulging in sabre-rattling or will carry out the threat.