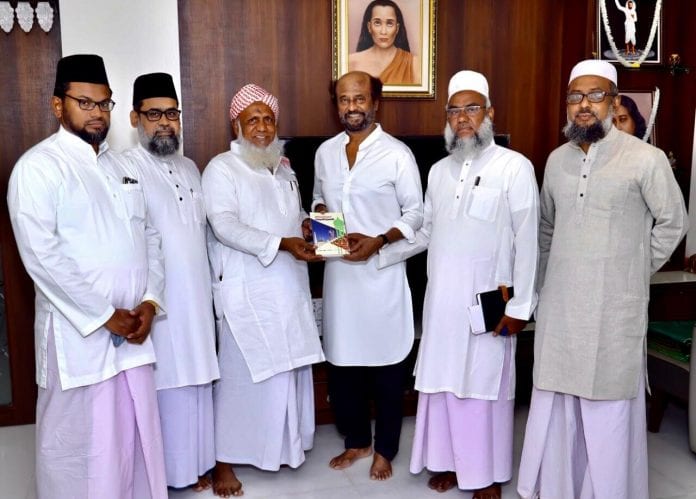 Days after actor Rajinikanth termed the violence in northeast Delhi a result of intelligence failure, Islamic clerics met him at his residence in Chennai on Sunday (March 1).
The delegation of clerics from Tamil Nadu State Jama'athul Ulama Sabai explained to the actor how Citizenship (Amendment) Act (CAA), National Register of Citizens (NRC) and National Population Register (NPR) would affect Muslims.
Also read: Delhi violence: Kamal Haasan praises Rajinikanth for his remarks
The outfit's president PA Khaja Mohinudeen Baqavi told The Times of India that they wanted to explain issues surrounding CAA, NRC and NPR as they had felt that Rajinikanth was not fully aware of them.
He said Rajinikanth listened to them for over an hour, and added that the actor had understood the problem fully. Also, Rajinikanth told the delegation that he would offer his full support for the return of peace.
During a press briefing on February 26, Rajinikanth opined that the Centre would not roll back CAA as it had received the President's assent. Earlier in February, the actor had said he would be the first person to stand up for Muslims if CAA affected them.