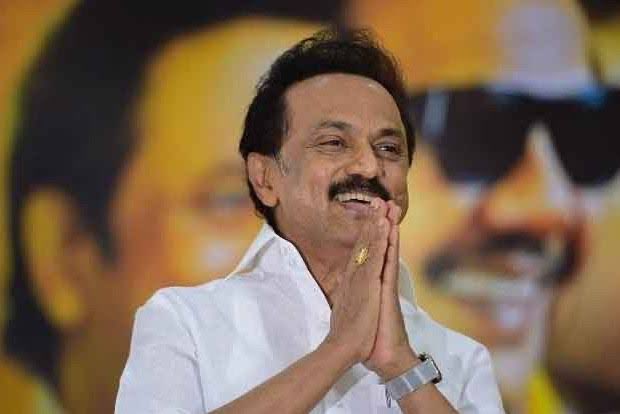 'Modi is no Vajpayee': Stalin rules out any pact with BJP
Tamil Nadu's Chief Minister MK Stalin has ruled out the possibility of an alliance between his party, DMK, and the BJP.
In an interview with a Tamil newspaper in Singapore, Tamil Murasu, when he visited Singapore last week, Stalin said that when the DMK, under the leadership of his father M Karunanidhi, had allied with the BJP in 1999 for the Lok Sabha elections, it was headed by the late AB Vajpayee. At that time, Karunanidhi had said, "Where there is DMK, there will be no communalism."
Karunanidhi had also famously described Vajpayee as "the right man in the wrong party."
Also read: TN to establish monument for Singapore leader Lee Kuan Yew, says Stalin
Stalin said that the BJP today is different from the BJP headed by Vajpayee, and hence there was no chance of the DMK supporting it.
To a query, if the split in the AIADMK would help the DMK, he said that the AIADMK had actually split into four factions. But he said it did not matter to him and his party because the DMK depended on the strength of its ideology and its party workers, rather than capitalising on the weakness of another party.
Also read: Wrestlers detained: TN CM Stalin says Sengol has 'bent' the very first day
Responding to a question about the presence of a number of North Indian workers in Tamil Nadu and whether the industries in the state were totally dependent on them, the chief minister said that workers from North Indian states came to Tamil Nadu in search of jobs because his state was developed and prosperous.
"It was a good sign that the state could provide employment to so many from other states," he told the newspaper.
He also said that the Tamilians were well taken care of thanks to the welfare schemes and other programmes that gave priority to Tamils as far as employment opportunities were concerned.