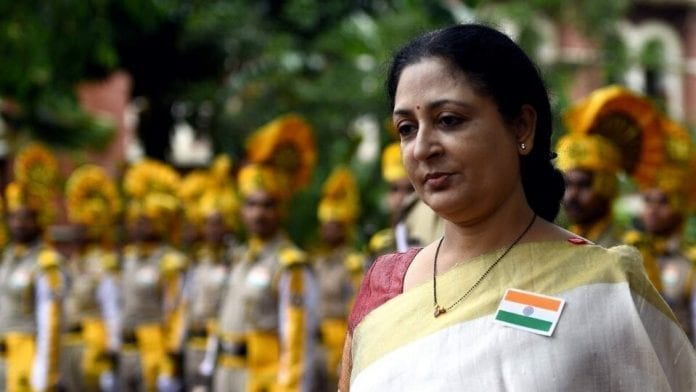 The Supreme Court collegium has warned that it would have no hesitation in disclosing the reasons for the transfer of Vijaya K Tahilramani, who resigned as Chief Justice of the Madras High Court as she was transferred to Meghalaya High Court.
In a statement released by the collegium's secretary general Sanjeev S Kalgaonkar on Thursday (September 12), it said that "each of the recommendations for transfer was made for cogent reasons after complying with the required procedure in the interest of better administration of justice. Though it would not be in the interest of the institution to disclose the reasons for transfer, if found necessary, the collegium will have no hesitation in disclosing the same".
Each of the recommendations was made after full and complete deliberations and the same was unanimously agreed upon by collegium, it said.
The collegium's statement comes days after Tahilramani abstained from Madras High Court hearing following her resignation. The collegium had refused to entertain her representation after transferring her, saying "it was not possible to accede to her request".
On August 28, the collegium had recommended to transfer Tahilramani to Meghalaya High Court while the Chief Justice there, AK Mittal would replace her at the Madras High Court.
Also read: Should judges go by rule of law or rulers' law?
Former chief information commissioner Sridhar Acharyulu had questioned the reasons behind the transfer, saying, "Secrecy about transfer and reasons for the decisions of the collegium are against the basic character of administration of justice. Transparency in public hearing is the hall mark of judicial functioning. Then why secrecy about such an important transfer?"
"People of Tamil Nadu and Meghalaya in particular and Indians in general have a right to know why a Chief Justice was shifted? Supreme Court and Union of India have legitimate duty under our Constitution and RTI Act to explain," he had said.
On the other hand, former Supreme Court justice Markandey Katju has claimed that the real reason for Tahilramani's transfer, as he was informed, was that she was hardly working in Madras High Court.
"She would sit only till about 12 or 12.30pm, but not in the post-lunch session. Following her example, many other justices of the Madras High Court would also not sit in the post-lunch session," justice (retd) Katju, who was once the Madras High Court Chief Justice, wrote in The Week.
"Even when chief justice Tahilramani would sit in court, she would at most pass interim orders and adjourn cases and hardly gave any final judgment. While there are many outstanding justices in the Madras High Court, the behaviour of the chief justice — who is expected to lead from the front — was having an adverse effect on the working of the court," he added.