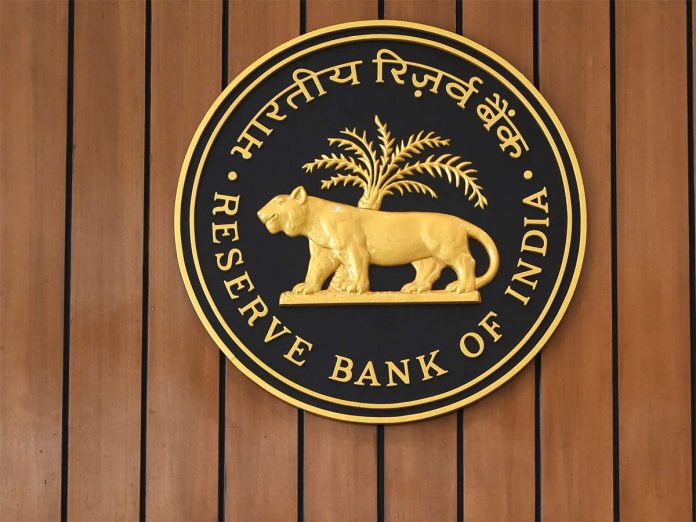 Many women self-help group (SHG) members in Tamil Nadu could not benefit from the moratorium on loans announced by the Reserve Bank of India to ease the crisis caused by COVID.
They have alleged that SHGs forced them to pay the interest on loans under compulsion from banks and microfinance companies saddled by NPAs and hit hard by the crisis caused by the pandemic.
Unable to bear the pressure from the SHGs and financial institutions, some members were pushed to take extreme steps, including ending their own lives.
Advertisement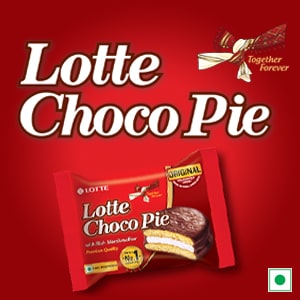 There are over three lakh women SHGs in the state, with each group having 12 to 20 members. They get loans from banks and use that money to run their business and they repay the loans either on a weekly or a monthly basis.
The Reserve Bank had announced the moratorium for six months till August 31.
But during the COVID crisis, many reports of women SHGs resorting to unsavoury tactics to make member pay surfaced. They were forced to resort to such methods due to pressure from microfinance companies, said activists.
In some instances, microfinance companies themselves approached the SHG members directly, using force and abusing them to make them pay. In Selvapuram in Coimbatore district, representatives of a microfinance company visited an SHG member's house and hurled verbal abuses at her in public on August 4.
There were media reports of members of a women's SHG picketing a microfinance company on June 9 to protest against pressure tactics.
When asked about these complaints, an official from Tamil Nadu Corporation for Development of Women, which regulates the SHGs, said it generally forwards such complaints to the state-level banking committee.
Related news: Loan moratorium extendable for two years: Centre to SC
In Tamil Nadu, Indian Overseas Bank (IOB) is the nodal bank for distributing funds to women SHGs.
"As per the guidelines issued by the Reserve Bank of India, our bank has been allowing moratorium to all borrowers, including women self-help groups," Rajalakshmi Bhavani Shankar, general manager, public relations department, IOB, told The Federal.
Usury was also rampant during the COVID crisis, as people had no other means to ensure their sustenance, said activists. The Tamil Nadu Prohibition of Charging Exorbitant Interest Act was enacted in 2003 to control usury. But it has not been implemented properly, said advocate N Ramesh.
Usurers continued to fleece people even though there were hardly any job avenues during the lockdown. A woman died by suicide in Sattur, in Salem district, on June 30, unable to bear the pressure from a usurer. On September 7, an old couple tried to self-immolate at the Thirumangalam revenue office in Madurai district agains due to harassment from a usurer.
There were cases of even those who had repaid being threatened. Arputhakani of Kalakkad village in Tirunelveli district had taken a loan from a usurer two years ago. She said she had repaid the amount in January. But the usurer's men kept threatening her even during the COVID lockdown, saying she owed him money.
"I roll beedis for a living. I joined an SHG and availed of a Rs 29,000 loan," said Arputhakani, the sole breadwinner in her family. Her husband is a drunkard and she has six children to feed. "I repay the loan by paying Rs 650 every week. To support my children's education, I needed additional money. But the SHG refused to help me," she said. "So, I took a loan of Rs 15,000 from the usurer. I paid Rs.1,500 every week for two years to clear the loan and I repaid it in January. But for the past seven months, the usurer has been harassing me saying I have not paid him. They took my Aadhaar and smart cards. I complained to the police and I retrieved my cards. But, I still continue to live in fear," she said.
Related news: SC directs Centre to make its stand on loan moratorium clear
Often, an SHG is started by an NGO, which supports the group through thick and thin. However, there are many unemployed women in need of financial help but with no means to repay. In some cases, women requiring financial help are refused a loan by SHGs. Such women are the targets of usurers and microfinance companies. The companies bring such women together and form a group on the lines of a women's SHG. It is the responsibility of each member to make the defaulters repay the loans. When a member fails to pay the interest, the other members visit defaulters' homes and cajole, threaten or even verbally abuse them, in the belief that shaming them will force them to repay the interest.
But when members fail to pay even after, usurers resort to inhuman methods to collect the money.
No problem with most nationalised banks
The groups that take loans from nationalised banks do not face harassment, said SV Murugan, director, National Agro Foundation, an NGO that has created 428 women SHG in Tiruvallur district.
"Most women are into weaving, tailoring and snacks-making businesses. All the members, in one way or the other, have ownership in the business. So, they ensure that every other member repays the debt without fail. If there is any defaulter, the other members come forward to help. That kind of support happens in limited groups," he said.
There were complaints about banks not releasing loans to members. Murugan, however, said that was caused by the operational difficulty faced by the banks.
"All the nationalised banks are computerised. The problem was perhaps caused by the software or some other IT-0related thing. If one or two members fail to pay the interest, the whole group's account gets locked, thus affecting the loan disbursement to eligible members," he said. "We have advised our groups not to put pressure or indulge in any harassment activities," said Murugan adding most nationalised banks diligently offered the COVID moratorium.
Related news: SC sees no merit in levying interest on interest for deferred payments during moratorium
'Not habitual offenders'
Most members of SHGs are not habitual defaulters, says Kumar, district president of PMK, Coimbatore.
"Till March, most women have paid their dues regularly. It was after the COVID lockdown that they found it difficult to earn money. Most of the women run tailoring units, flour units, etc. They are daily wagers. They used to travel from one place to another to make a living. But during the lockdown, there was no transport. How can the companies expect them to pay?" said Kumar.
The PMK, in its general council meeting held on September 6, passed a resolution to waive the loans of women SHGs and take action against microfinance companies harassing women.
No separate law for microfinances cos
Since usury is prevalent in the southern districts, some of them have separate cells in the collectorate to deal with such cases. However, there is no separate wing to deal with complaints against Microfinance companies.
During COVID, many went to the anti-usury cell to complain about Microfinance companies charging high interest rates. They were, however, told that nothing much could be done.
"We only deal with usury charges. We can't deal with microfinance companies. One reason is they are doing the business with proper licences. And people, too, while taking loans from them don't read the documents carefully before signing the papers. So, we are unable to take action against them. We receive such complaints and we forward them to the police department," said an official at the Tirunelveli collectorate.
"We lack any separate law to control microfinance companies. However, there are many court orders that have said that nationalised banks should not employ any collection agents. There is also no separate state government cell to deal with such cases," said advocate N Ramesh.