Witnessing a steady surge in COVID-19 infections, new coronavirus cases in Tamil Nadu crossed the 3,500 mark for the second consecutive day on Friday (June 26) and the count almost touched 75,000.
Chief Minister K Palaniswami, meanwhile, said a decision on extension of lockdown hinged on the Centre's stand and recommendation of an expert panel.
"A decision will be taken based on the views of an expert committee and the announcements of the Central government," he told reporters at Tiruchirappalli, adding a
meeting of the panel has been scheduled to be held on June 29 at the Secretariat.
Advertisement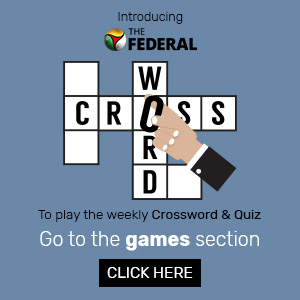 With 46 more deaths, the toll mounted to 957 on Friday and addition of 3,645 fresh cases took the tally of positive cases to 74,622, a health department bulletin said.
Tamil Nadu, which has been seeing a steady rise in the COVID-19 cases, added 52,289 fresh infections this month alone and on May 31, the state's tally was 22,333.
Related news: Four-fold rise in detection of flu-like symptoms: Chennai Corporation

Aggressive testing continuing to be the focus, 33,675 samples were tested on Friday, which is again the highest for a single day and in total, 10,42,649 specimens have been examined.
Asked if an all-party meeting would be convened since Tamil Nadu has come to a standstill due to coronavirus, he said: "This has got nothing to do with consultations with political parties. This involved the field of medicine and the government has been following the guidance of experts, the Centre, the World Health Organisation and the Indian Council of Medical Research."
Chennai and Madurai and parts of Chengelpet, Kancheepuram and Tiruvallur districts are under lockdown till June 30 without relaxations that were available previously.
The curbs became effective here on June 19 and at Madurai and nearby areas on Wednesday.
Chennai police said 48,976 cases have been registered for violation of curbs. Also, 20,512 cases have been filed for not wearing masks and non-maintenance of social distancing and 43,741 vehicles seized for violations.
Related news: COVID-19: TN reports highest single-day spike; tally crosses 70k-mark

As the trend of new cases witnessing a new high daily continued, Chennai accounted for 1,956 of the fresh infections today. This is the second successive day of 3,500 plus fresh virus cases.
On Thursday, the state saw 3,509 cases and 2,236 people recovered.
Chennai's share of the states tally of positive cases stood at 49,690. Active cases were 32,305 and 1,358 patients got discharged from various hospitals and 41,357 people have
recovered so far.
In 31 government hospitals and 15 private facilities, 46 people died, of whom 44 had co-morbidities. Tamil Nadu has 89 testing centres, 47 in government and 42 in private facilities.