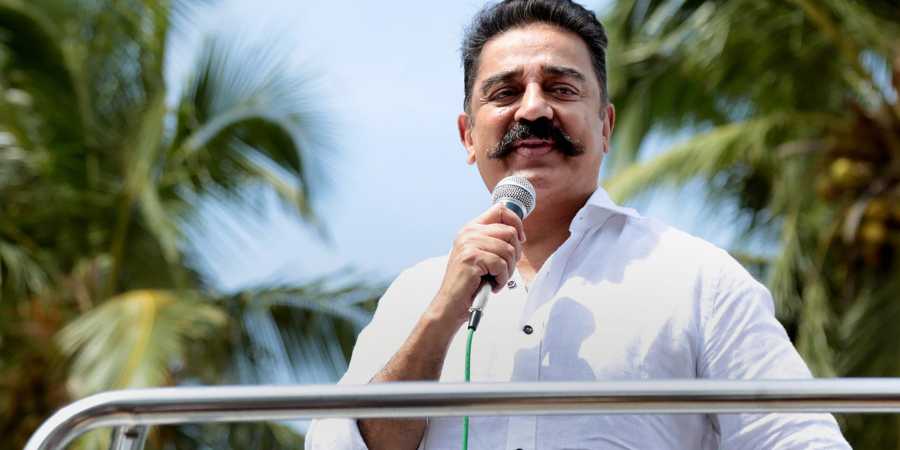 Kamal Haasan's political party, Makkal Needhi Maiam (MNM), lost a senior member on March 18, when the CEO and co-founder of Naturals Salon resigned from the MNM's executive committee and primary membership.
CK Kumaravel told The Federal that the party's decision to give prominence to veteran actor Kovai Sarala — who joined the MNM only on March 8 — was among the reasons for his decision to quit the party's highest decision-making body.
Kumaravel, who was in the running to become the MNM's candidate from the Cuddalore Lok Sabha constituency, was unhappy to find that Sarala was among those interviewing him. "Kovai Sarala, who joined the party one week back, was part of the interviewing committee that sees whether we are eligible to become candidates. Things like that… I can give a hundred such examples," he said.
A source said that Kumaravel was also unhappy about the November 2018 appointment of K Mahendran as the vice-president of the party. He reportedly believes that senior party members were not consulted before the decision was made public.
Three of 15 'key members' resign
Kumaravel's resignation means that three of the 15 who were on the list of "first set of key party members" released after the MNM's February 21, 2018 launch have since left Haasan's party. Executive committee member C Rajashekaran quit in April 2018; multiple sources said that treasurer Suka quit late February 2019. Both were unavailable for comment.
Kumaravel's resignation was delivered to party president Haasan on Monday. "I have said in my resignation letter that I was unable to handle the internal politics of the party. Personally, I was very happy to work with Kamal Haasan sir for the past one year. I have learnt a lot of things — more than politics — most of them good things. The bad thing is that I now know how politics works and it is no different from other parties," said Kumaravel.
Kumaravel is the younger brother of CK Ranganathan, founder chairman of FMCG conglomerate CavinKare. He had organised a membership drive in March 2018, ensuring 150-odd entrepreneurs enrolled in the MNM. Kumaravel said that he was not averse to celebrities joining politics but cautioned against prioritising them over the rank and file of political parties. "Celebrities should come. They bring along their own advantage. But celebrities should be used only as celebrities. If they are used as management team, then there will be problems," he said.
The MNM also said on March 18 that the party president will announce its candidates for LS poll and by-elections to 18 assembly constituencies on March 20.
MNM accepts Kumaravel's resignation
The MNM on Monday evening accepted CK Kumaravel's resignation from the party and criticised him for posts he made on Facebook. In a statement by the party's national media manager, Mandvi Sharma, the MNM said that Kumaravel posted on his Facebook page that he was selected as the party's candidate from the Cuddalore Lok Sabha constituency. "Kumaravel's update stating he is the contestant for the Parliamentary Elections 2019 came at a time when he had not even sat down for his interview with the panel," said the statement.
Sharma added that Kumaravel's answers when the party leadership questioned him on the issue were not satisfactory. "Makkal Needhi Maiam's leadership accepts his resignation on the grounds that Kumaravel's act was not in keeping with the tenets of democratic selection process of its candidates," said the statement.