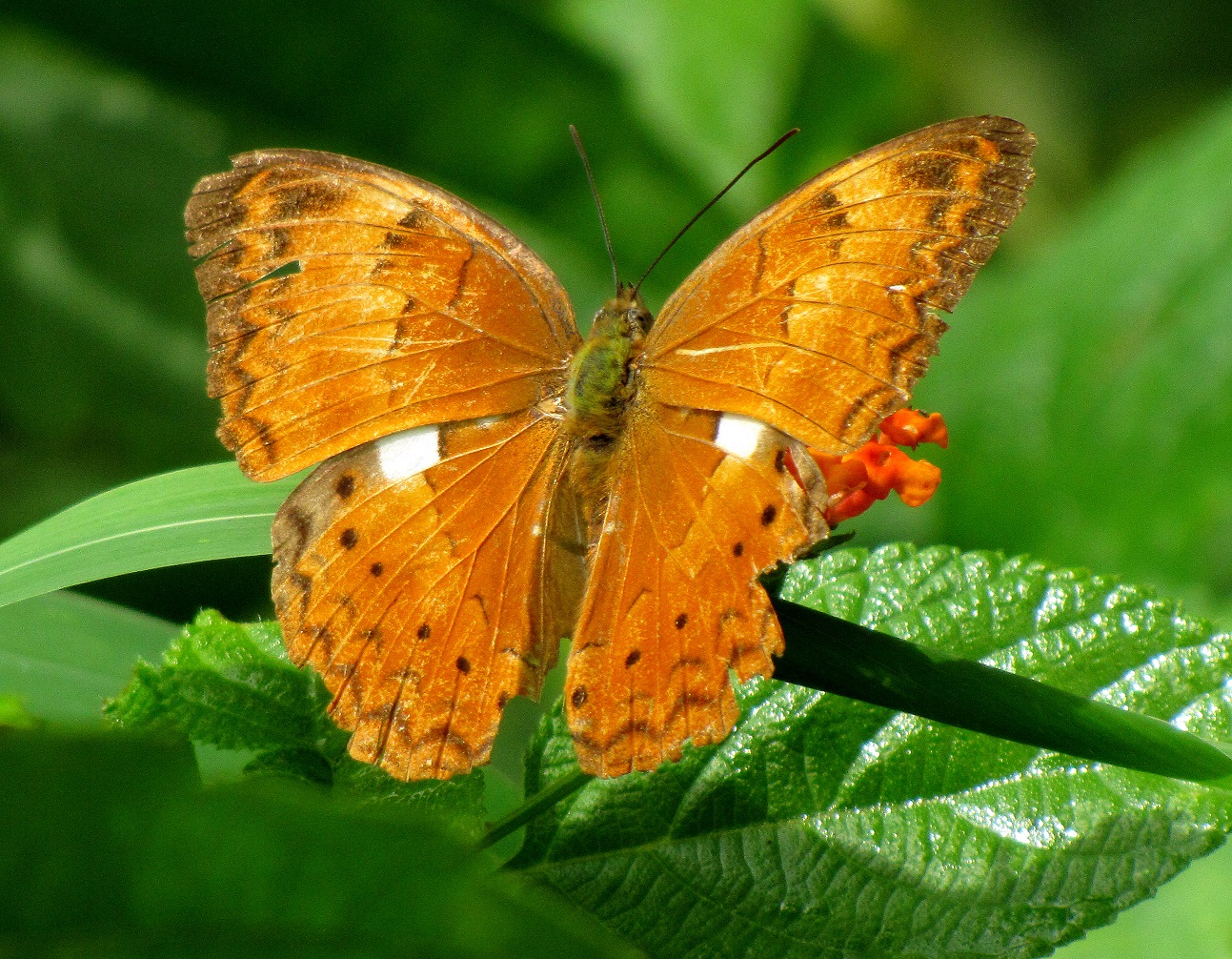 It's official now. Tamil Yeoman is the state butterfly of Tamil Nadu
In a happy news for lepidopterists in Tamil Nadu, the state finally got its official butterfly, after a wait of four years. The government declared the Tamil Yeoman as the state butterfly through a GO issued on June 26. It becomes an addition to the existing symbols of the state tree of Palmyra Palm, the state flower of 'Kandhal' (Gloriosa superba), the state bird of Emerald Dove and the state animal of Nilgiri Tahr.
A GO issued by the Environment and Forests department dated June 26, said "the government, after careful examination of the proposal of the principal chief conservator of forests and chief wildlife warden, declares Tamil Yeoman (Tamil Maravan, in Tamil) butterfly as Tamil Nadu State Butterfly".
Tamil Nadu is the fifth state in the country to announce its state butterfly. Maharashtra was the first in the country to announce its state butterfly, the Blue Mormon (Papilio polymnestor), in 2015. Following in Maharashtra's footsteps, Uttarakhand in 2016 announced Common Peacock (Papilio polyctor), Karnataka in 2017 announced the Southern Birdwing (Troides minos) as its state butterfly while Kerala announced Malabar banded peacock (Papilio buddha) the same in 2018.
Scientifically named Cirrochroa thais, Tamil Yeoman can be found in large numbers in the Western Ghats. According to Pavendhan Appavu, founder, Tamil Nadu Butterfly Society, it is the first butterfly which has not been chosen from the Swallowtail family, unlike Karnataka and Kerala.
"Karnataka and Kerala have chosen butterflies from the Swallowtail family. But Tamil Nadu chose its butterfly from the Nymphalidae family. Tamil Yeoman wasn't our first choice. Initially, we had submitted a list of butterflies including those from the Swallowtail family like Common Banded Peacock, to the forest department for consideration. After consideration with many experts, forest official selected this species of butterfly. I believe, the word 'Tamil' in its common English name could have been a factor," he said.
The Tamil Yeoman can be seen in abundance in the Western Ghats, but its season is unpredictable. "They are generally seen during the monsoon seasons between October and November; and May and July. The two cousins of Tamil Yeoman,  Common Yeoman and Large Yeoman,  can be found in Northeast India" Appavu adds.
Butterflies are classified into six families. According to the Tamil Nadu Butterfly Society, species of all the six families are found in Tamil Nadu. "The state has 324 butterfly species," said Appavu.
A Shanmuganantham, a wildlife photographer says the announcement of the state butterfly will create awareness among the general public in conserving lesser charismatic species like butterflies.
"Many think pollination is the main role of butterflies in helping the environment. But they also play a vital role in the food chain. For many other species like birds and reptiles, butterflies become a prey," he said.