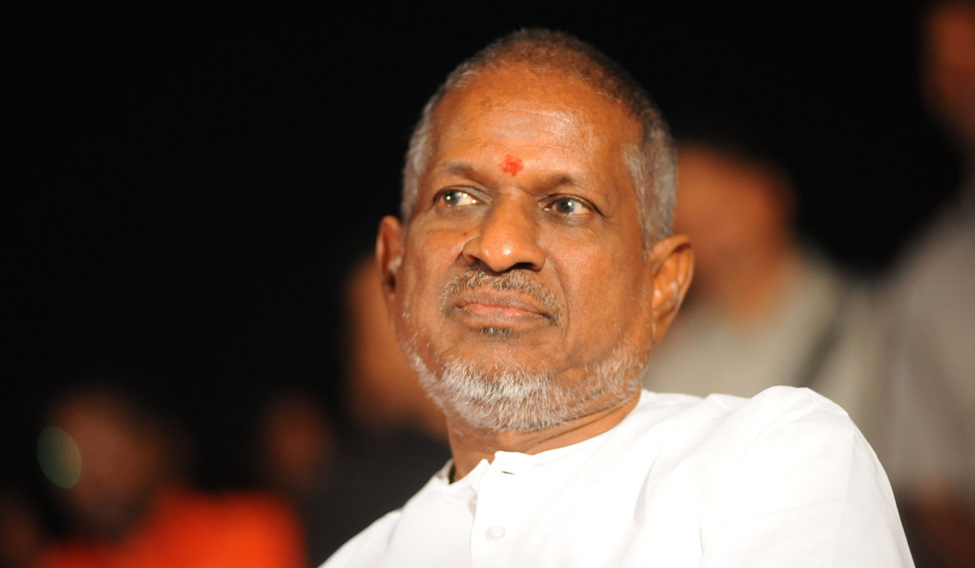 As Ilayaraaja heaps praise on Modi, his fans wonder what drove him to it
Is it his leaning towards neo-Brahmanism? Is it some quid pro quo with the BJP? Can he be unaware of what's happening in the country? The questions won't stop
If AR Rahman earned the ire of right-wingers for standing by his mother tongue Tamil, Ilayaraaja found himself on the other side of the spectrum, receiving brickbats for supporting the saffron party.
Renowned Tamil music composer Ilayaraaja recently had to face the music when he was trolled mercilessly by his fans for comparing Prime Minister Narendra Modi with Dalit icon Dr BR Ambedkar, the Father of the Constitution.
What has upset Ilayaraaja's fans is the fact that he has penned a foreword in the book, Ambedkar & Modi: Reformer's Ideas, Performer's Implementation, ambitiously drawing some striking parallels between Ambedkar and Modi. The book was published by Delhi-based NGO Bluekraft Digital Foundation and was released on April 14.
When the NGO shared excerpts of the foreword quoting Ilayaraaja, the 78-year-old composer was roundly criticised on social media.
What Ilaiyaraaja said in the foreword
The composer wrote: "Both these striking personalities succeeded against odds that people from socially disempowered sections of society face. Both saw poverty and stifling social structures from close quarters and worked to dismantle them. Both dreamt big for India, but both are also practical men who believe in action rather than mere thought exercises".
And, what's more, he added, "Pro-women legislation such as the banning of triple talaq and the rise in sex ratio due to the historic 'Beti Bachao Beti Padhao' movement, which has brought in social transformation, is something that Dr BR Ambedkar would have been proud of."
The backlash against his statements was swift and it gradually became vitriolic as Ilayaraaja's caste was brought into the picture. Amid the row that broke out, Ilayaraaja's younger brother, Gangai Amaran, who is also a musician and lyricist, and had joined the BJP in 2017, claimed that the maestro will not be taking his words back.
Also read: Ilayaraja's melodies aren't pouring out but his words are — harsh and abrasive
'Ulterior motive behind Ilayaraaja's comparison'
The composer is no stranger to controversy, having attracted disputes in the past over copyright issues of his works and his strained relationship with lyricist Vairamuthu, filmmaker Bharathiraaja, playback singers Malaysia Vasudevan and SP Balasubrahmanyam. But this is the first time that he has gotten into a political squabble.
In 2006, he was criticised when he refused to compose music for the biopic Periyar (2007). He, however, had composed music for Kamaraj (2004), a biopic on the former chief minister of Tamil Nadu and a Congressman.
During the earlier controversies, his fans, cutting across political ideologies, always stood by him, largely because of his major achievements in the music world. Ilayaraaja, who has been conferred the title of 'Isaignani', has been a composer, singer, songwriter, instrumentalist, and Asia's first symphony writer. He has been credited for about 7,000 songs in several Indian languages.
Questioning facts
Political commentator K Ayyanathan told The Federal that this issue does not have anything to do with Ilaiyaraaja's caste. "His fans are questioning the facts behind his claim that Modi and Ambedkar are similar," he said, adding that though Ilayaraaja has a right to freedom of expression, he should have been cautious about the facts.
Further, Ayyanathan pointed out, Ilayaraaja cannot be oblivious to what's happening in politics today. "In his younger days, he had travelled along with his brothers, performing at communist political events. Now, this same person is comparing Modi with Ambedkar? Nobody will believe that he isn't aware about Ambedkar's achievements or the failures of Modi's regime. Maybe, there is some selfish, ulterior motive behind Ilayaraaja's recent action," said Ayyanathan, adding this must be some quid pro quo between him and the BJP.
Also read: For fans, Ilaiyaraaja is synonymous with every great moment in life
'BJP is targeting Ilayaraaja's fan base'
Ilayaraaja's recent move is also being viewed by political observers as an attempt to lean towards neo-Brahmanism and softcore Hindutva.
When the composer's Thiruvasakam in Symphony was released, musicologist N Mammathu wrote in an article published in the literary magazine Puthiyakaatru in 2005, that Ilayaraaja whose strength lies in folklore music, had always shown an interest to prove his prowess in Carnatic music.
Mammathu's article went on to add that though Ilayaraaja worshipped Adi Sankara, and visited Kanchi Kamakoti Peetham, he was never acknowledged by them. Cultural writer Iqbal Ahamed echoes this view. "Ilayaraaja always wanted to be recognised by the elite, in more refined terms, the Brahmins," said Ahamed.
Ahamed told The Federal that the Pavalar Brothers – Pavalar Varadarajan, Ilayaraaja and Gangai Amaran, once worked under the great musician MB Sreenivasan. They were members of the Cine Musicians Union, the first film union founded by Sreenivasan. However, after Ilayaraaja's entered the film industry, they left the union.
Ahamed said that though Sreenivasan was a Brahmin by birth, he had given up that identity and became a Communist. "But Ilayaraaja, though a Dalit by birth, has always wanted to embrace Brahminism. Thus, he became a neo-Brahmin and his new-found support of the BJP can be seen as an extension of his leaning towards neo-Brahminism. The BJP now aims to use his fan base for political mileage," he observed. 
'Opposing Ilayaraaja and Rajinikanth for same reason'
The BJP tried to rope in Rajnikanth to break the DMK's vote bank. Similarly, the saffron party is trying to rope in Ilayaraaja and this is being opposed by his fans, M Mathivanan, a writer and activist who works on Dalit issues, told The Federal.
Ilayaraaja's fans across castes and religions oppose him for the same reason they were against actor Rajinikanth allying with the BJP, he added.
Mathivanan said that if the BJP had used Rajinikanth to bring back the AIADMK, Tamil Nadu would have turned into another Uttar Pradesh by now.
"Remember, it was during the AIADMK's regime, Muslims, who attended Tablighi Jamaat,   were targeted for spreading COVID. Recently, in Haryana, right-wing elements destroyed a dargah and planted a Hanuman idol. Still, Ilayaraaja decided to support Narendra Modi. That is why we oppose him though he is a Dalit,"  added Mathivanan.