The Rescued Bonded Labourers Associations (RBLA) in Tamil Nadu has shown the significance of such groups in combating deep seated malaise of bonded labour in the state.
One such association in Kancheepuram has been instrumental in busting a recent racket, where about 24 bonded labourers including 12 children were rescued from a wood cutting unit in Sriperumbadur in the district on April 27. Earlier, in March, the association in Vellore rescued two Irula families from a brick kiln in Vellore.
Arul, who was earlier rescued from a kiln in 2012, and is now part of the association, says that they have been following up on the case for over two years. "We could not proceed because we couldn't find more leads and after the rescue of the families we thought we should approach the officials to intensify efforts to free the rest. The families told us about more such people in the unit," Arul said.
Advertisement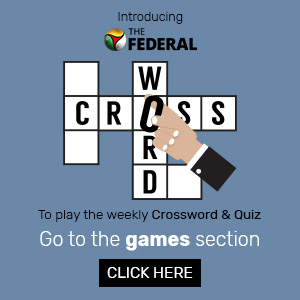 The RBLA has been keeping a track of vulnerable families in and around their towns. "We ask them about how regularly they have been paid, if they are allowed to work in other places and if they have been working for a long time in one place. We can gauge if they are being kept as bonded labourers from their answers and we inform the officials accordingly," Arul added.
Talking to The Federal, Sharon Jabez, associated director, media and communication, International justice Mission, an NGO that works actively in rescuing bonded labourers said that since the association comprises people who have suffered due to the evil of bonded labour, they are emotionally and actively involved in rescuing the ones who are yet to break the shackles. She added, "They are mostly from the Irula community and having been in various work units like brick kilns, rice mills and wood cutting units, they have a way of reaching out to those trapped in them and roping in the officials to rescue them."
There are five such associations in the state — Kancheepuram, Thiruvallur, Thiruvannamalai, Vellore and Villupuram — with over 1,300 associations in total.
With the latest rescue, around 79 of them have been freed from bonded labour in Kancheepuram since the beginning of the year. The rescues have been carried out in brick kilns, rice mill and wood cutting unit over four months.
Activists have been worried that the crime has pervaded every possible labour intensive vocation. Poverty and cheap labour come in handy for greedy employers who see the impoverished families and individuals as easy targets.
The rescued people are given release certificates and Murugan, the unit owner has been booked under the Bonded Labourer System (Abolition) Act 1976.