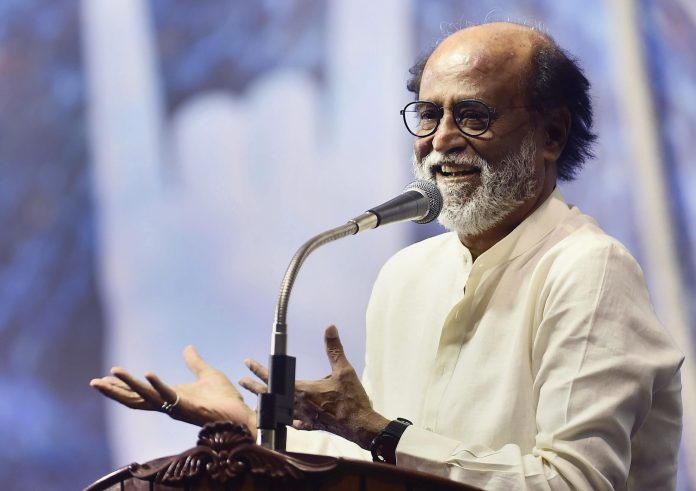 Hindi imposition will only encounter resistance, says Rajinikanth
Opposing Union home minister Amit Shah's recent pitch to make Hindi a common language in the country, actor Rajinikanth on Wednesday (September 18) said the concept of common language in India is not a feasible option and any attempts to impose Hindi will only invite resistance.
"Having a common language for a nation is welcomed. It will help in the nation's growth and unity. But we cannot impose a common language in Tamil Nadu or any other state. Our country is very diverse in culture and language. So, unfortunately, we cannot impose anything on the people, especially Hindi," he said while speaking to reporters.
"Especially, if you impose Hindi, not just Tamil Nadu, no southern state will accept that. Many states in northern parts will also not accept that," he added.
The statement of the actor who has been a supporter of the NDA government's policies so far, is in line with public opinion against Hindi imposition in Tamil Nadu.
Earlier this week, Makkal Needhi Maiam (MNM) founder Kamal Haasan also warned the Centre's against imposing its 'one nation, one language' agenda, stating that India became a republic in 1950 based on the foundational promise of 'Unity in Diversity'.
The home minister recently said that efforts will be made to expand Hindi to different parts of the country and asked everyone to use their native languages as much as possible.
(With inputs from agencies)