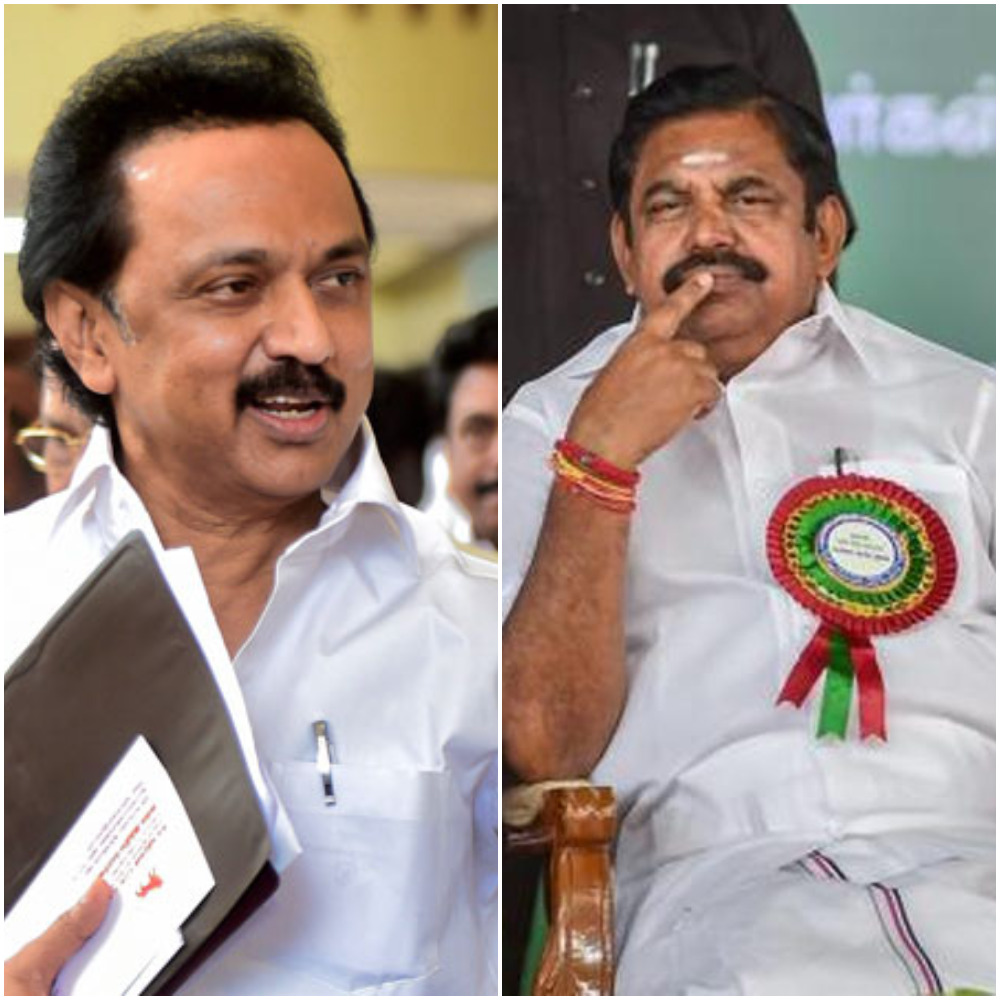 High Court orders truce between TN CM and MK Stalin
The Madras High Court on April 8 urged Tamil Nadu Chief Minister Edappadi K Palaniswami and DMK supremo MK Stalin to refrain from talking about the Kodanad dacoity-cum-murder case.
Hearing a plea from the government seeking to vacate the stay against the defamation case filed on MK Stalin, the DMK leader, Justice GK Ilanthiraiyan called upon both of them to stop accusing each other in the case. This was in the aftermath of counsels, representing both, submitted newspaper reports and videos that highlighted the charges made against each other in the sensitive case.
Earlier, the state government had filed a defamation case against MK Stalin for alleging that Edappadi K Palaniswami had a role in the case. But the inquiry in the case was stayed by the Madras High Court.
It may recalled that on the wee hours of April 24, 2017, an eight-member gang trespassed into the sprawling Kodanad estate bungalow and attempted to rob cash and jewels they believed were kept in the Bungalow. While escaping, the gang allegedly murdered the security guard Om Bhagadhur and assaulted his friend Krishna Bhagadhur.
Based on a complaint from Krishna Bhagadhur, Nilgiris police identified the involvement of as many as 10 people including one Kanagaraj, a native of Salem and driver of late chief minister J Jayalalithaa. While eight persons were arrested in connection with the case, prime accused Kanakaraj died in an accident near Salem. Another accused Sayan, a native of Kerala, too met with an accident on Palakkad road after which he was treated in a private hospital before being taken into custody.
Later, the Nilgiris collector detained all the accused under the Goondas Act. Few months later, all of them were granted bail. A journalist too released a documentary film, on the Kodanad case, that pointed to the alleged involvement of the Chief Minister. That was the beginning of the spat between the state chief minister and opposition leader MK Stalin.