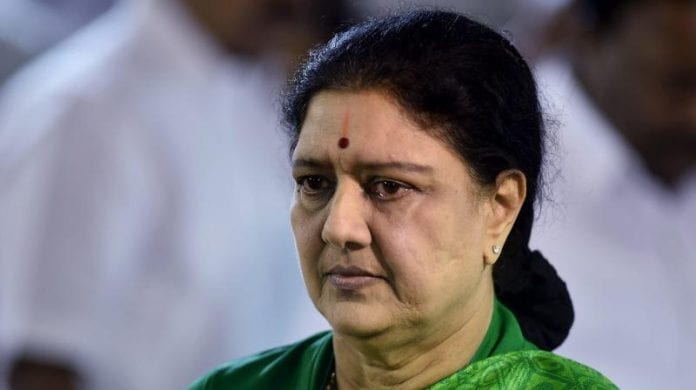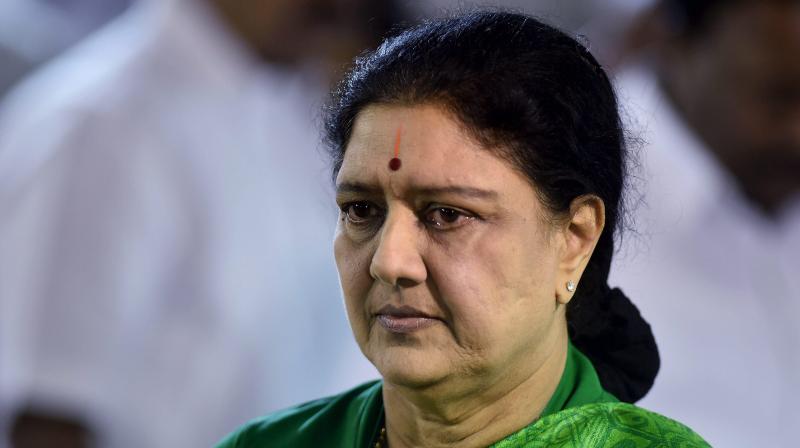 VK Sasikala, a close aide of former Chief Minister J Jayalalithaa, is in for some fresh trouble as the Income Tax Department started attaching her properties, which includes land opposite Jayalalithaa's Veda Nilayam residence in Poes Garden.
The properties were purchased by Sri Hari Chandana Estates Private Ltd, whose directors are relatives of Sasikala. However, investigations proved that the company had no business nor money flow. The properties were purchased between 2003 and 2005.
The Income Tax has listed about 65 properties registered in Sasikala's name which are now being attached under the Benami Transactions (Prohibition) Act.
In 2017, IT officials had conducted searches in over 180 properties, located across Tamil Nadu and Puducherry, that belonged to Sasikala and her family.
Sasikala's husband M Natarajan too was investigated and his properties were attached. Sasikala and her family were questioned in connection with suspected money laundering, tax evasion, shell companies and dubious transactions. The authorities had, reportedly, unearthed tax evasion of around ₹1,430 crore during the raids.
Sasikala is presently serving her four-year jail term in the Parappana Agrahara prison for holding disproportionate assets.
After Jayalalitha's demise in 2016, it was expected that Sasikala would take over the reins of the All-India Anna Dravida Munnetra Kazhagam (AIADMK). She was in the midst of a political drama where a section of party leaders wanted her to become the Chief Minister.
She had even met Governor Vidyasagar Rao on February 9, 2017, to stake her claim for the CM's post. However, the Governor then decided to wait till the court pronounced the verdict in the disproportionate assets case.
Sasikala surrendered before the prison authorities on February 15, after she was handed down a four-year jail term. The sentence is to end on August 14, 2020. Party insiders and observers are waiting to see how the political landscape changes once Sasikala exits prison and gets involved in the affairs of the party.