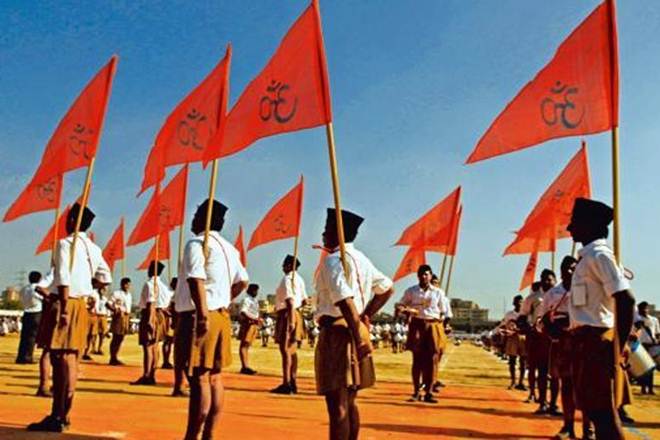 Foundation day celebration: Cops, RSS lock horns over rally venue
A scheduled meeting of the Rashtriya Swayamsevak Sangh (RSS), to commemorate the 95th foundation day of the organisation, was called off on Tuesday (October 8) at the last moment, in Pudukottai district of Tamil Nadu, as the organisers and police refused to come to an understanding on an alternative venue. The same event is now scheduled to take place later in the month.
A public rally and an action plan for procession, in which nearly 5,000 people were set to participate at Chinna Kadaiveedhi in Illupur town, was in the offing before it got cancelled.
An irate BJP immediately shot off a letter to Union home minister Amit Shah demanding the transfer of the district Superintendent of Police S Selvaraj. The issue was taken up with the state government as well.
"Police are trying to create fear among people by saying that minorities will be affected by the RSS rally," TOI quoted Vanathi Srinivasan, BJP state general secretary.
The organisers of the event claimed that the police had given the nod earlier only to withdraw it at the last minute.
The police on their part claimed that permission and that an alternative was suggested as the place sought by them is a congested one. Refusing to accept the proposal, which also had some changes in the route of the procession, the organisers cancelled the event on their own, added the police in a statement.
It read, "Since the place chosen to conduct the public meet and rally was a busy and congested road, we had just suggested some alternatives but they decided to conduct in a later date. We have not denied any permission, they are conducting the event on October 20."
The statement also added that lies are being spread in the social media that they had denied permit for the event.