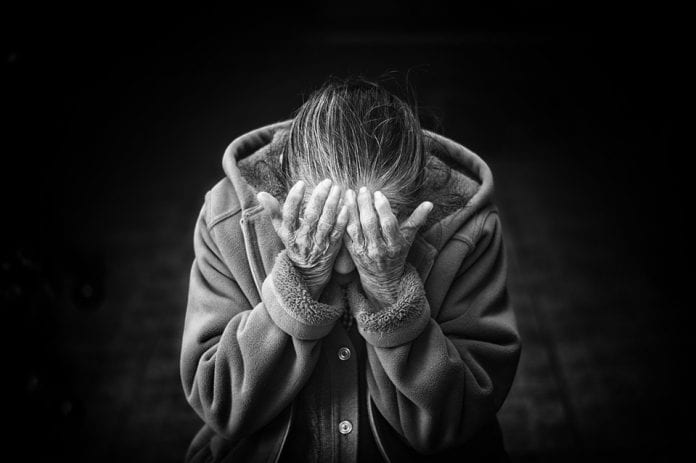 SM Venkatesh, a social worker involved in the rescue of the destitute, picks up at least seven to eight senior citizens from public places in Chennai every month. In the last few months, he has rescued around 15 senior citizens from near railway stations and hospitals. Among them a majority are women in need of psychiatric help.
While the rescued are predominantly from lower income groups and from the districts, they have a common past of abuse irrespective of their financial and social backgrounds. The main cause of abuse of the elderly in lower income groups is the children's unwillingness to care for ailing parents or spend money on their treatment. In middle and upper middle income groups, it assumes the form of property and financial disputes.
Tamil Nadu, where senior citizens (aged sixty years and above) constitute 11.2 per cent of the population – the second highest in the country – after Kerala (12.3 per cent) has been seeing a spike in elderly abuse. However, the state doesn't have a policy that addresses social security, health care and economic concerns, and is likely to make elderly abuse a social issue in the coming years.
Abuse is commonplace
Dr VS Natarajan, a senior geriatrician, who opened the first geriatric ward in the country at the Madras Medical College, says that abuse can be of different categories. "They can be verbal, psychological and even physical. Reports have shown that at least one in three elders get abused and it is often by their sons, followed by daughters-in-law," he says.
Much of the abuse stems from property and financial issues, says D Rajasekharan, general secretary, Tamil Nadu Senior Citizens Association. "They often part with property, hoping that their children take care of them after they bequeath it. However, that doesn't happen and many suffer in silence," he says. In lower income households, the trouble arises when the parent is bedridden and most often, both the son and the daughter in-law-work — and there is no one to take care of them.
While facing neglect from family members and harassment become routine, elderly men bear the brunt of it the most, as in the Indian system, a man is always expected to bring income to the household. Says V Sivakumar, state head, HelpAge India, Tamil Nadu, "They (elderly men) are at the receiving end in many homes, while elderly women are more prone to suffer sheer neglect and they too suffer it in silence."
A policy, need of the hour
After the implementation of the National Policy on Older Persons, 1999 and recent developments on making a more comprehensive policy that includes healthcare and accommodation, experts, however, rue the lack of a state policy.  "HelpAge India representatives drafted a state level policy to protect the elderly, and submitted it to the government, some years ago. The policy addressed minimum pension for senior citizens from below poverty line families, mandatory geriatric wards in every district hospital and government homes for the elderly population in every district. However, nothing has been implemented and even the national policy is just on paper," says Sivakumar.
The Maintenance and Welfare of Parents and Senior Citizens Act, 2007, has given a provision for the elderly to reclaim property they have passed on to the children, if they face neglect, said Rajasekharan. "But these provisions too have not been utilised because elderly abuse is considered 'a family problem'. The police tells them to settle differences and get on with it," he observed.
The way ahead
Dr Natarajan and his foundation have been influential in convincing the government to pass an order that called on government schools to make students take a pledge on every June 15 on the occasion of the World Elder Abuse Awareness Day, towards ensuring proper care and support of the elderly. He points out that for long term solutions, senior citizens themselves have to take steps to prevent abuse.
He said, "The elderly should focus on being independent, and invest in their health. With age, they suffer from health problems like dementia and stroke that increases the burden on the caregivers or children, making them soft targets for abuse.  They should also work on their financial independence so that the children stop seeing them as liabilities. Active participation in family matters, also helps them to stay involved and avoid neglect."