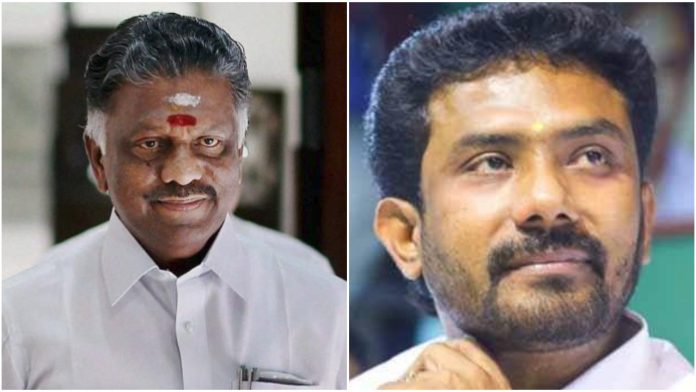 Tamil Nadu deputy chief minister O Pannerselvam's son and Theni constituency MP OP Ravindranathkumar of the AIADMK is expected to get a berth in the new Union cabinet.
While there was speculation that the AIADMK was pushing hard to get two ministerial berths, the ruling party in TN is sure to get one. O Pannerselvam, who is deemed closer to the BJP high command, made a push for his son and TN Chief Minister Edappadi K Palaniswami reportedly wanted a cabinet slot for Rajya Sabha MP R Vaithilingam.
The senior leaders of the AIADMK were of the opinion that Vaithilingam deserved the berth for his experience. But the thinking, apparently, did not go down well with the BJP top leadership.
Advertisement
On Thursday morning, sources in the AIADMK said Ravindranathkumar received a call from the BJP's high command to attend a meeting with PM Narendra Modi in the evening. The AIADMK will be part of the Union cabinet after 21 years.
It was not clear if he would be made a minister of state (MoS) with independent charge. Earlier, there was speculation that the AIADMK was fighting to get aviation or fertiliser portfolios for Ravindranath.