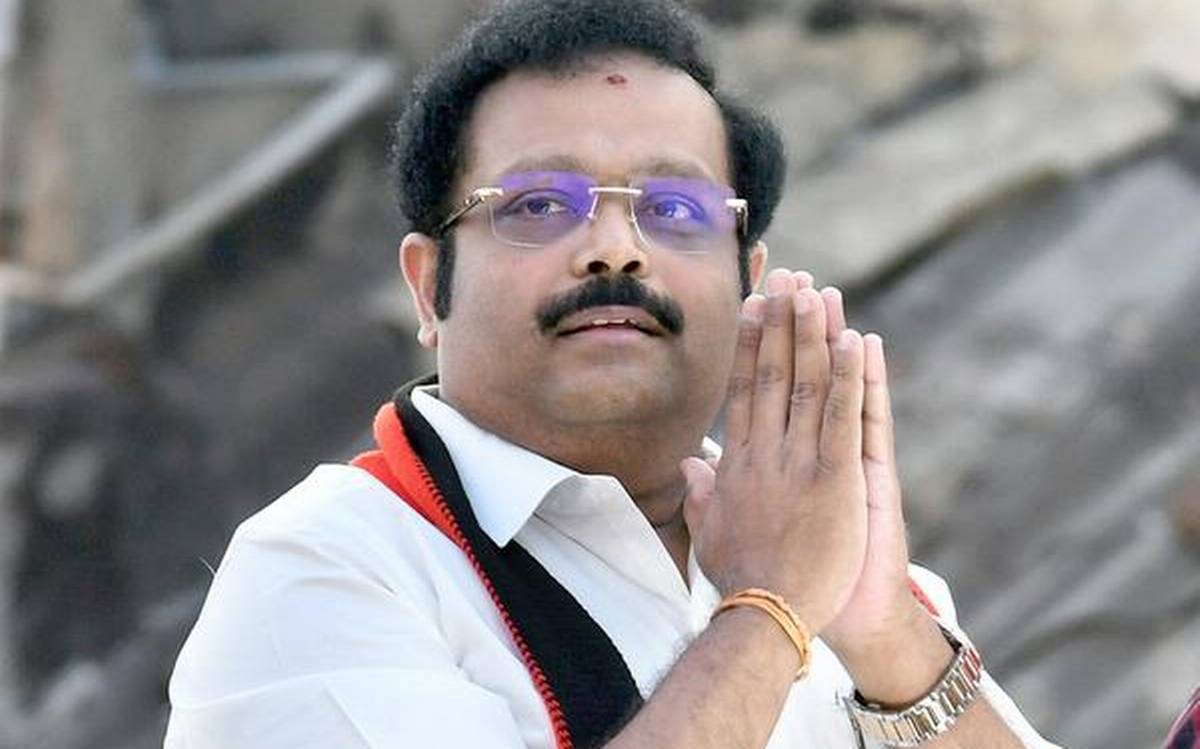 DMK's Kathir Anand wins Vellore LS polls; Stalin calls it victory of democracy
DMK candidate DM Kathir Anand has won the Vellore Lok Sabha seat with a slender margin of 8,141 votes over AIADMK candidate AC Shanmugam.
District collector Shanmugasundaram handed over the winning certificate to Kathir Anand after the counting process was done.
With this, the DMK's numbers in the Lok Sabha goes up to 24. The party had contested the 2019 general elections in alliance with Congress, Left and other regional parties, and managed to win 38 of the 39 seats. Theni Lok Sabha seat alone went to the AIADMK where state Finance Minister O Panneerselvam's son OP Raveendranath emerged victorious.
When the counting started in the morning, Shanmugam was ahead of Kathir Anand with a margin of over 15,000, but it dwindled to 6,362 after the 10th round of counting. After Vaniyambadi assembly constituency votes were counted, Kathir Anand surged ahead of Shanmugam and was leading by over 10,000 votes.
Also read: In Vellore Lok Sabha poll campaigning, parties keep it local
When just 12,588 votes were left to be counted, Kathir Anand was ahead of Shanmugam with a margin of 8,460 votes. After completion of all the 21 rounds of voting, Kathir Anand secured 4,85,340 votes while Shanmugham got 4,77,199 votes.
Even before the final announcement was made, DMK workers started celebrating by bursting crackers and distributing sweets across the state.
DMK president MK Stalin said the Vellore victory is a victory of democracy. "In April, the ruling parties at the Centre and the state joined hands and with the help of the Income Tax department and Election commission, rescinded the Vellore Lok Sabha polls. After facing all the odds, DMK has won the election. It is the victory for democracy," he said.
He also thanked all alliance party leaders and people of Vellore constituency for the victory.
Former minister and DMK leader K Ponmudi said it was a victory for the hard work done by party leader MK Stalin. "Despite the fact that AIADMK has been attempting to influence voters with money, we won the election. People have taught them a lesson," Ponmudi said.
Vellore Lok Sabha election was originally scheduled for April 24 along with 38 other constituencies in Tamil Nadu. However, Election Commission of India rescinded it over reports of using money to abuse the process of election and fresh election was held on August 5.
Actor-turned-politician Kamal Haasan and AMMK leader TTV Dhinakaran opted out of the the election.
Naam Tamiliar party led by director turned politician Seeman contested in the election and secured about 26,995 votes.
AIADMK candidate AC Shanmugam is a leader of Puthiya Neethi Katchi. This is the third time he is contesting in Vellore constituency. He has lost in all the three times. In 2014, he contested on a BJP ticket and lost to the AIADMK candidate B Senguttuvan by a margin of about 59,393 votes.