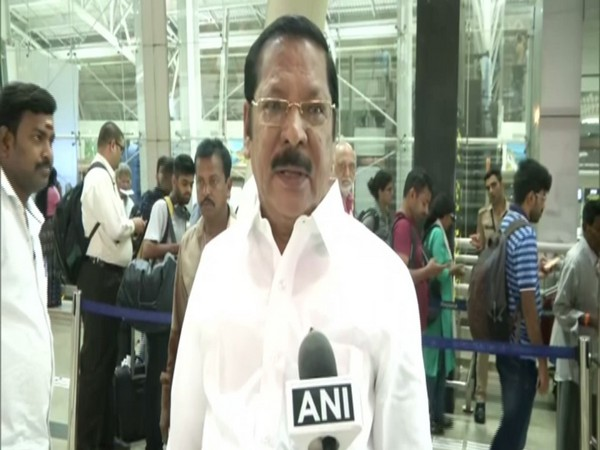 DMK to wrap up seat talks before mega Trichy rally on March 7
The Dravida Munnetra Kazhgam (DMK) is all set to finalise seat-sharing talks with its allies before the party's massive public meet to be held in Trichy on March 7. On that day, the DMK chief MK Stalin will also release the grand old regional party's vision document for the next 10 years
The Dravida Munnetra Kazhgam (DMK) is all set to finalise seat-sharing talks with allies before the party's massive public meeting in Trichy on March 7. On that day, DMK chief MK Stalin will also release the grand old regional party's vision document for the next 10 years.
This document has reportedly been created with the help of notable economists, educationists and journalists from the state. The Federal has learnt that Stalin hopes to have all leaders of the DMK's allies on the stage during the release of the document.
"The document contains doable action plans, which can be implemented immediately after the DMK comes to power," said one of the authors of the document. The party is also expected to release its election manifesto on March 7.
Also read: More allies translate to fewer seats for DMK's older partners
RS Bharathi, the DMK's organising secretary and part of the seven-member committee that is leading the seat-sharing talks, told The Federal that they hope to finalise negotiations before March 7.
"Most probably, we will complete the talks by this date. It is taking time to arrive at final numbers because we have more allies this time. Our allies are not upset, they understand our position," Bharathi said.
Asked whether the Congress will join forces with TTV Dhinakaran's AMMK and leave the DMK alliance, Bharathi said, "Even if the Tamil Nadu Congress Committee decides to leave us, the top leaders in Delhi like Sonia or Rahul Gandhi won't accept it. When Rahul spoke with Stalin on the latter's birthday, the Congress leader showed a commitment to continue the alliance."
Also read: TN elections: Smaller parties see potential in tie-up with DMK, AIADMK
Since the DMK-Congress alliance continues in Tamil Nadu, it will be the same in Puducherry too, he added.
Although the Congress had earlier declared it would not bargain for seats with the DMK, after the Bihar debacle, the national party has put forth a demand for 35 to 40 seats this time. The Congress had also asked for the same number of seats in the 2016 assembly election. However, it is learnt that the DMK may allot only 20 seats and the talks will be sealed by March 4, since the Congress plans to conduct interviews for prospective candidates from March 6. The party's deadline for receiving applications is March 5.
On March 3, the DMK is expected to seal talks with Left parties and VCK.