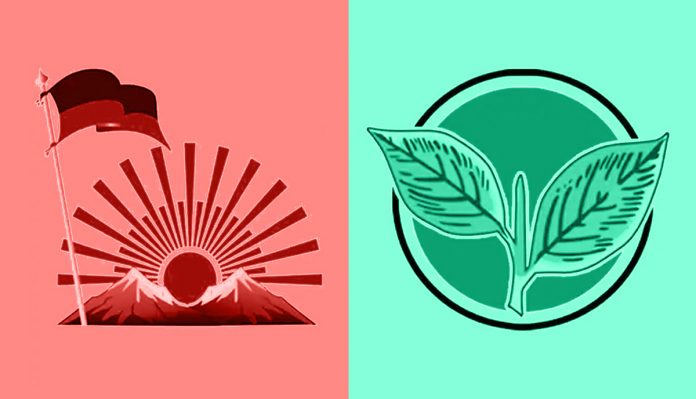 Though the exit polls have predicted that the UPA will bag a majority of the seats in Tamil Nadu, the AIADMK alliance is set for a not-so-bad showing, they have said. The DMK-Congress alliance victory may well be along expected lines, given the absence of a charismatic leader at the top in the AIADMK and a strong campaign against Narendra Modi, which is the party's USP.
Some polls have given one seats to others, probably Dhinakaran's AMMK and others.
What seems to have worked for the DMK alliance is a strong campaign and early signs that it was united. The seat sharing talks were smooth. And Tamil Nadu voters tend to favour one of the kazhagams if the other appears weak.
Yet, it appears that the AIADMK's attempt to cobble up an alliance with many parties seems to have helped to arrest a greater slide in seat share.
News 18-IPSOS
DMK-led alliance- 22-24
AIADMK –led alliance– 14 TO 16
Today's Chanakya
Tamil Nadu LS Seat Projection (Election held on 38 seats)
AIADMK+ 6 ± 4 Seats
DMK+ 31 ± 4 Seats
Others 1 ± 1 Seats
NDTV polls of polls
NDA-11
UPA-26
Others -1
India Today- Axis
DMK- 34-38
AIADMK-0 TO 4
Times Now –CMR
NDA- 9
UPA- 29
While the figures have been varying between the exit polls relayed on various channels and mediums, the DMK-led alliance comprising Congress, CPI, CPI-M and The VCK, along  with the IJK and MDMK among others have the clear majority.
The seats were shared along the following lines.
DMK 20 Congress 9 + 1 CPI, CPIM- 2 seats, VCK- 2 seats, MDMK- 1 Kongu Nadu Makkal Desiya Katchi – 1, IndiaJananayaga Katchi- 1, Indi Muslim League- 1
AIADMK- 20, BJP- 5, PMK-7, DMDK-4 and New Justice Party-1 and Puthiya Tamilagam- 1, Tamil Manila Congress-1, NR Congress- 1