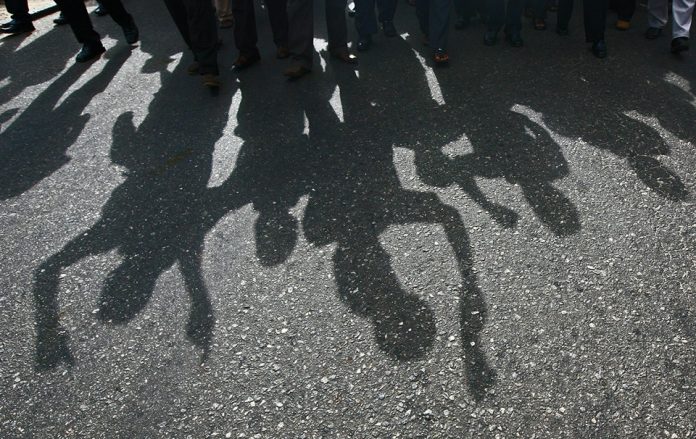 Two caste Hindus were arrested, for having allegedly assaulted a dalit man and made him consume excreta, in Tiruvarur district of Tamil Nadu. One other accused is till at large.
According to the victim, P Kollimalai, who owns a brick kiln unit at Tiruvandudhurai village in Tiruvarur district, was allegedly assaulted by caste Hindu men, in the wee hours of April 28, when he was on his way home. He was first beaten with a wooden log by S Muthu alias Sakthivel of the dominant caste in the locality.
"Later, he called two of his relatives to join and they together attacked me with bricks," Kollimalai said in his complaint.
The three-member gang allegedly tied Kollimalai's hand, abused him by mentioning his caste before dragging him to a quiet place to humiliate him further by shoving human excreta down his throat and urinated on his face. "They took the excreta on a stick and shoved it into my mouth. They also forced me to open my mouth for them to urinate. When I refused, they urinated on my face," Kollimalai said, adding that he has not been able to take any food since then.
Advertisement
It was only after a man working in Kollimalai's kiln came to his rescue, did they flee the spot, he added. On being alerted, Kollimalai's brother rushed to the spot and took him to the hospital.
Later in the morning, Kollimalai lodged a complaint with the local police in Tiruvarur district. "Initially they did not take our complaint. Once the dalits thronged the police station, they filed a case against the accused," Kollimalai said.
Police registered a case against Muthu and his relatives V Rajesh and S Rajkumar on various charges, including Scheduled Castes and Tribes (Prevention of Atrocities) Act following which Muthu and Rajesh were arrested while Rajkumar is still on the run.
However, Kollimalai claimed that he along with the villagers had caught all the three and handed them over to the local police. "It is the police who let them go without arresting them," he alleged. He has also written to the Director General of Police (DGP) TK Rajendran seeking strict action against the accused besides detaining them under the Goondas Act.
According to the Tiruvarur police, this is not the first time that the dalits were targeted by the caste Hindus. "Muthu already faces a murder case for allegedly killing a dalit during a clash between them," police said.
Around five years ago, there was a clash between the dalits and the caste Hindus in the village over carrying an idol in a procession through the dalit colonies. These clashes are a fallout of the enmity being harboured by both sides.
Speaking to The Federal, Superintendent of Police M Durai said that the situation was under control. "Rajkumar, who is on the run, is a college student. We are checking whether he was present on the spot at the time of the assault. If he is found to have been there, he too will be remanded soon", he added.