Outcry for Notre-Dame fire, but why no tears for temples back home?
When the 800-year-old Notre-Dame Cathedral in France caught fire, there was a huge public outcry. People across the globe including Indians took to social media to share their concern and despondency over the fire that gutted a part of the medieval historical structure. In contrast to the concern for Notre Dame, back home our indifference towards our own heritage structures and places of worship, mostly temples – a good number of them in Tamil Nadu which are more than 500 to 1000 years old – is a painful truth, as many on social media also pointed out.
Even as there was public outpouring of shock over the incident, Twitter was trending about the fire incident in Madurai's Meenakshi Amman Temple a year ago, an incident that didn't elicit the same attention from Indians. Historians and heritage enthusiasts in the state say the clear indifference of people towards our heritage structure reflects in the fast vanishing of heritage and history of the state.
The problem of plenty
Ramanath M, executive committee member of Reach Foundation says there at least 1.3 lakh odd temples in the state, while only 44,000 of them are under the control of the Hindu Religious and Charitable Endowment Department (HR and CE). "Every village would have at least four temples – one for every direction. Several years ago, I made a proposal to the central government for availing resources to preserve them. I am yet to get a response," he said. He pointed out that except in Chennai, in the other districts several temples are in a poor condition.
Writer and historian Padmapriya Bhaskaran who mapped the places of worship along the Cooum River a few years ago and documented them in a book called 'The Gods of the Holy Koovam' says that every village has several temples and the cities across the state have monuments. "In other countries, they have very little to call heritage. They also have funds and the machinery to take care of it. In the case of Notre-Dame, they have raised the money to refurbish it in just 48 hours. Here, no one would have cared because it would be one of the thousands structures of heritage," she said.
Tamil Nadu, apart from Karnataka, has the maximum number of temples, since the state has not seen many invasions like in the North, pointed out T Sathyamurthy, a former superintending archaeologist with the Archaeology Survey of India. He said, "Among the temples under the control of the Hindu Religious and Charitable Endowments Department in the state, at least 15,000 are as old as 500-1000 years. Now, there is an equal number that no one cares for which are in ruins."
He gives the example of a Chola period Shiva temple in Ariyalur that is struggling to find patronage. The experts also said that about only one tenth of them get patronage from the HR and CE. "In others, the temple priests struggle to eke out a living on a meagre monthly salary of Rs 900. Leave alone the question of how these temples can have daily poojas and be maintained on that amount," said Ramanath.
When the government doesn't care
Bhaskaran talks about a Shiva Temple in Poonamallee that also has a 'nandavanam' (garden). "The place today is barely noticeable, as the Tamil Nadu Housing Board converted the area into a residential area and the deity is surrounded by flats. No one cares," she said.
While in villages, the lack of community support has been a reason for the deterioration of structures of heritage value, in Chennai, there has been a little respite even with timely intervention. In 2010, the Chennai Metro Development Authority (CMDA) began examining as many as 467 sites listed in the report by the Justice E Padmanabhan Committee.
The recent development the city saw in the form of the Chennai Metro Rail network has done considerable damage to the heritage structures within Chennai. Historian Sriram V noted in his blog that the Government Teachers' Training College campus in Chennai's Saidapet had seen considerable damage to its structures. Similarly, Ripon Building and century-old buildings in the Dr Ambedkar Law College and Arcot Lutherian Church, have met a similar fate.
A heritage act that is dormant
NL Rajah, a senior advocate of Madras high court, said that without several provisions and committees, the TN Heritage Commission Act is a dead letter. He pointed out that under the Act, a heritage commission has not been formed. "Under it, rules can be laid down, heritage structures can be identified for preservation, rules for preservation can be formulated, inspections and certifications and improvements can be made accordingly."
Rajah observed that the government has been delaying it as it would be an independent commission that would interfere with the work happening on the Secretariat campus.
He added that it was unfortunate given the kind of technology available for restoration. However, with the active participation of the high court's Heritage Conservation Committee, there have been success stories like the ongoing renovation of the 150-year-old Kuthurai Vandi Court in Coimbatore where freedom fighter VO Chidambaram Pillai was taken before arrest, as the situation in Tuticorin was volatile.
Involve public
Experts say that creating an economy around heritage structures and sites and the frequent access of public to these places can help in their preservation. Tara Murali, architect and co-convener INTACH Chennai chapter said that even with public involvement, religious sites stand to gain against other heritage buildings and monuments. "But there is no single point solution for preservation and if we take some lessons from world over, cities that top in maintenance and preservation of monuments are also the most livable ones," she said.
The irony of active sites facing maintenance issues is evident from the state of an UNESCO-protected site like Brihadeeswara Temple in Thanjavur "You will find graffiti and litter in the place that is alive and thriving," said Bhaskaran.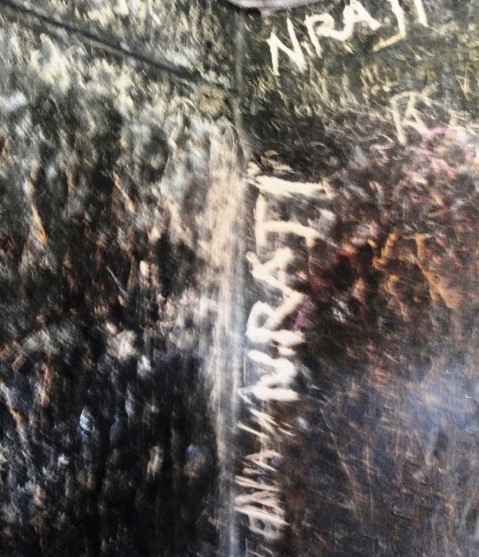 Bhaskaran also says gems of temples have suffered due to rural migration, as there is no patronage from the local community. "In Villupuram I have been trying to get an ancient Siva-Vishnu temple to function for the past two decades, but in vain," she noted.
She mentions about a brick temple from the Chola period at Vedal on the East Coast Road that lies in a dilapidated condition. "The Vadavamukhagneeswarar temple, unlike other temples that were later converted into granite structures in the Chola period, remains in its brick for, but without much attention from the public. Similarly in Senji, there is a Chola period temple that is lost in the vegetation around it, while neither the state archaeology nor HR and CE takes any interest in it," she said.
What we stand to lose?
Chitra Madhavan, historian, who has been focusing on temples say that losing temples is not about just losing structures. "We lose history and the gateway to our past.
How am I supposed to tell students what were the specialties in each of the dynasty— Cholas and Pallavas—without the marvel of these structures. Temples were once centres of education and some of them had housed manuscripts," she said.
She says mindless renovation has been a cause of concern with many inscriptions being plastered with tiles. "They are indicators of the life and times of those eras. We get an insight into history of the place. I wonder how we would document the periods without these," she said.