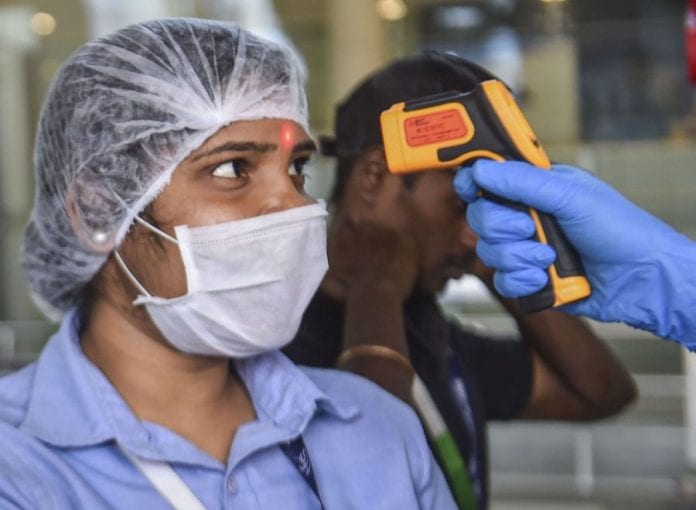 Tamil Nadu recorded the highest single-day spike in the number of persons testing positive for COVID-19 at 874 on Friday (May 29). With this, the total number of confirmed cases in the state has increased to 20,246. As nine more people died due to the disease, the death toll has risen to 154.
Of the 874 new cases, returnees from other states accounted for 141, which is the highest in a day. Among them, 135 people returned from Maharashtra. Nine passengers tested positive at domestic airports. Chennai reported 618 new cases, taking the total number of cases to 13,362. It was followed by Chengalpattu with 61 cases.
On May 29, the state tested 11,334 samples. It has done 4,66,550 tests so far.
Advertisement
On May 28, state health minister C Vijayabaskar said the number of cases would increase further as a large number of people are expected to return to Tamil Nadu. In the recent days, as many as 1,253 people who had returned from various states to Tamil Nadu have tested positive, he said.
Related News: Recovery rate after COVID-19 highest in TN, says CM; slams oppn
"As many as 24,562 people have obtained ePasses to travel to Tamil Nadu and they are all now on the way to the state. They will be tested at check-posts which will probably increase the number of cases further," he said.
In Greater Chennai Corporation limits, six zones, namely Royapuram, Kodambakkam, Thiru Vi Ka Nagar, Teynampet, Tondairpet and Anna Nagar have reported over 1,000 cases each. Corporation officials have been working out different models every day to contain the spread of the disease.
Since the lockdown is likely to end on May 31, the state government finding it difficult to announce restrictions and relaxations, with the number of COVID-19 cases rising.
However, sources who were privy to the developments told The Federal that barring Chennai, schools would be allowed to function for administration purposes from June 1 and limited bus transportation would be available within districts.