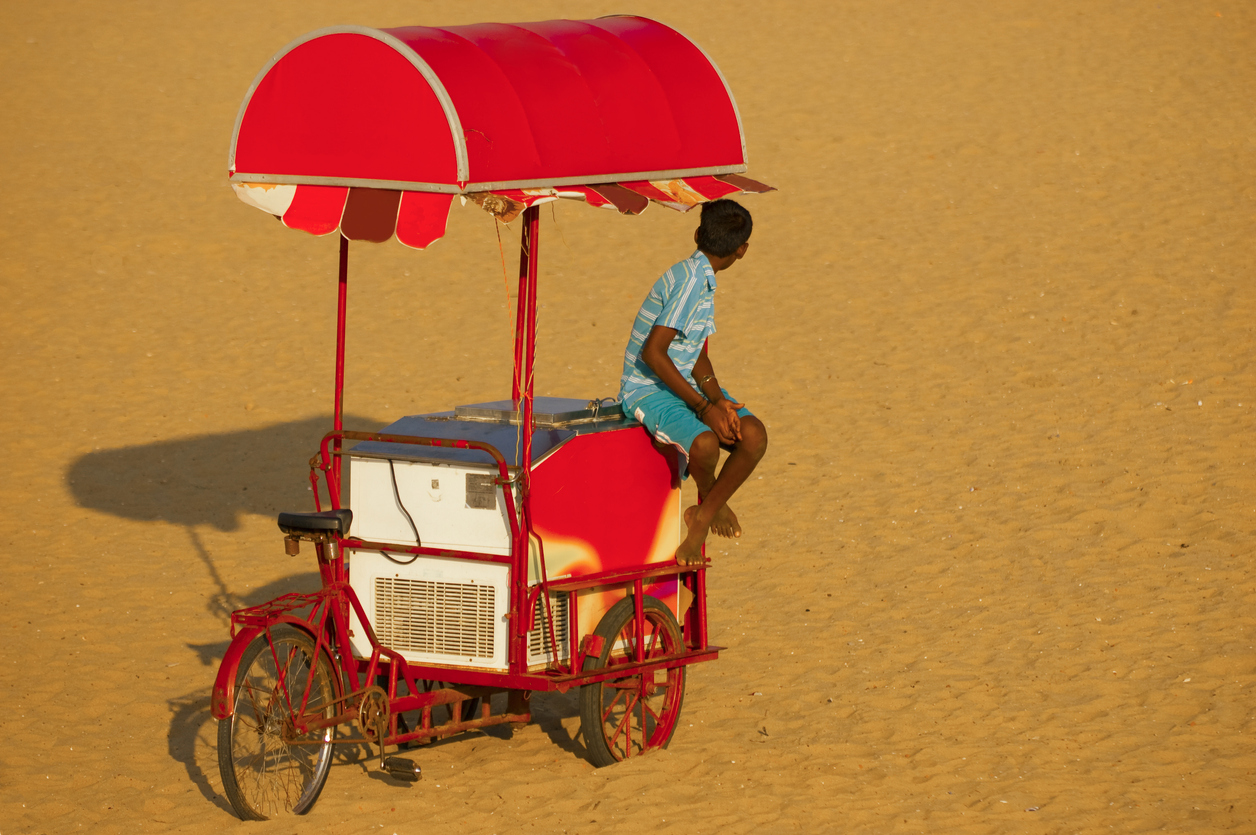 Child labour: COVID crisis reverses what noon-meal schemes achieved
The COVID-19 pandemic has affected children in two ways. One, school students on the lower economic rungs are finding it difficult to attend online classes. Two, many children have been pushed into working to make ends meet.
One of the children toiling amid the pandemic is Fathima*, aged 12. Hailing from a low-income family in Puduppettai in Krishnagiri district, she studies Class VII. Fathima has two elder sisters—one married and the other studying Class X—and a younger brother in Class II. Her father Ayoob Basha had died six years ago in an accident and mother Rahmath Banu is a daily wage labourer.
After the COVID-19 lockdown was imposed, Rahmath Banu found it difficult to get a job. Initially, she managed to run the family with the help of her neighbours, but later decided to make her children sell tea. However, she was afraid to send her daughters to work as she was concerned about their safety.
That was when Banu came with a plan. She refrained from sending her second daughter to work, but dressed up Fathima as a boy. With a tea drum tied to the carrier of a bicycle, Fathima began selling tea near the municipality office for a couple of days. Her brother accompanied Fathima.
On July 6, Fathima's plight came to light through regional news channels. Reports said Banu had constantly been requesting the district administration to help her set up aa Aavin (a Tamil Nadu-based cooperative) milk parlour, but in vain.
After an extensive media coverage, Krishnagiri Collector met Banu and promised to help her set up a milk parlour. Since employing the children under 14 years is a crime, the district child welfare department officials decided to take the children to Vallalar Children's Home in Dharmapuri district.
However, as the children refused to leave their mother, the officials dropped the plan. Banu too assured that she would not send her children to work.
Related News: COVID fiasco turns spotlight on legislation to protect domestic workers
According to the Child Development Index report, released in 2017, Krishnagiri was faring poorly in child development. Many activists have raised concern over children being pushed into some form of employment when they are raised by a single parent, particularly, mothers.
"We expect that child labour is high in firecracker-manufacturing units. Neither families send their children to work, nor the companies employ children voluntarily. But the prevailing condition pushes them into this," said Britto, founder of Vaan Muhil, a child-rights organisation in Virudhunagar district.
Sarala, the director of Namakkal-based Women's Organisation in Rural Development said that since migrants had returned to their hometowns, cotton mills in the district have begun looking for local manpower.
"This provides a breathing space for low-income families. Most of the adolescent girls who had completed classes VIII, IX and X, go to work to share the burden of their families. But they too get to work for only three days a week. If the condition continues, they will drop out of schools," she said.
Related News: Closure of schools not only affects children's education, but nutrition too
The International Labour Organisation and the UNICEF, in a recent report, warned that the progress made in eliminating child labour was under threat. "The last two decades have seen 94 million fewer children in child labour. This remarkable accomplishment is now under threat. The pandemic is likely to reverse progress and make the global target to end child labour harder to achieve" it said.
Another major reason for families pushing children into labour is that they think their children can have meals at the workplace. That is why many children are seen working in hotels and roadside eateries, said Selva, district coordinator of Save School Movement, based in Pudukkottai.
"Only the upper and middle-class families worry about children's education. Families below the poverty line are concerned about food. That was why the noon-meal scheme was introduced. However, the government has given up the responsibility of taking care of students amid the lockdown. So, they again started going to work for food," he said.
Recently, the Tamil Nadu government announced that it would deposit an amount in the bank accounts of parents in place of noon meals. However, none of the parents has received the amount yet, claimed Selva.
Related Video: Teachers defend virtual classes despite glitches
"In an effort to prevent students from turning into child labourers, we have been organising small camps within our district with the help of government school teachers and volunteers," said Selva. "Teachers teach the students some handicrafts and play games with them to keep the children engaged. We also provide them with food."
"If students turn into child labourers and start earning money, they will not return to schools," added Selva.
Speaking to The Federal, an official from the child welfare department said that if parents were unable to look after their children, they could seek the district administration's help.
"When the labour department or the police catch children working, they usually warn parents. If the parents are in poverty and the children are interested to study, we will send them to private child-care homes with appropriate permissions," he said.
If they are caught another time, even after being sent to homes, the police will file a case against parents. Particularly, amid the pandemic, the government is ready to take care of the children until things return to normal," he said.
(*Name changed)