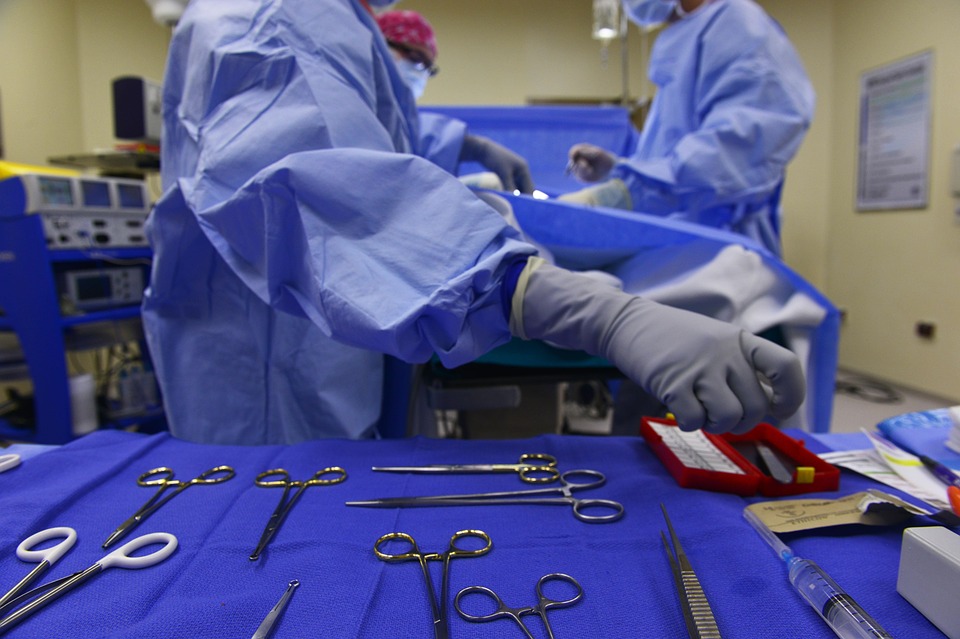 Chennai water scarcity: Hospitals turn to rationing, alternative means
With Chennai city reeling under acute water crisis, hospitals and dialysis centres are facing the heat of the scarcity, even as they try hard to cope with it.
Water assumes a lot of significance for hospitals — not just for flushing and maintenance of toilets, but also for the sterilisation of surgical instruments and equipment.
In the 150-bedded, Fortis Malar hospital, the emphasis is on water rationing by reducing the pressure of the water flow.. Dr Senthil Kumar R, unit head, administration, Fortis Malar Hospital says that the hospital had to tie up with new vendors to meet the demand. "These are challenging times for us, as we cannot afford to delay or postpone procedures. We need at least 52,000 litres every day and the bigger challenge is of infection control. We check the water samples every week for bacterial culture and if found unusable, we immediately discard it. By reducing the pressure of the water flow, we have managed to save 1/3rd of our usual consumption."
Thanks to a sewage treatment plant, Dr Mehta's Hospitals has been turning to the facility in its recently opened branch in Velappanchavadi to meet its water requirements. Vasantha Ramani, chief administration office, Dr Mehta's Hospitals, said, "The main hospital near the Chetpet Lake, the rejuvenated lake has helped them tide over the crisis  by replenishing four borewells that meets their everyday requirement of over 100,000 kilo litres."
Dialysis centres bear the brunt
At the Suraksha Dialysis Centre, an eight bed facility that  offers dialysis services at a subsidised cost of ₹500 per session, ensuring supply through tankers from the Chennai Metro Water Supply and Sewerage Board  has become a daunting task. Says a source from the centre, "We spend ₹1000 every two days for a tanker with a capacity of 9000 litres. We cannot function without water and our services are crucial for people with kidney ailments, as they have to undergo dialysis twice or thrice a week. But we cannot begin the procedure without checking the water supply as we need to maintain our machines too."
Latha A. Kumaraswami, managing trustee, Tamil Nadu Kidney Research Foundation (TANKER) Foundation, which offers dialysis facilities at a subsidised cost, through its different centres, says water becomes an important component in haemodialysis. "We need at least 175 to 200 litres of RO water for each dialysis. The RO waste can be recycled for using in toilets and washing etc., which is what we do," she said. The various centres are managing with borewells, donors and supply through tankers, even as there is a little delay.
Government hospitals stay afloat with ease
Refuting reports that the Rajiv Gandhi Government General Hospital in the heart of the city has been facing water crisis, a press release from the hospital said that they have been able to meet the requirements of 16 lakh litres through bore wells and water stored in sintex tanks, etc. The 2700-odd bed facility has about 1020 toilets and 24 operation theatres including all departments of speciality.
Dr G Leonard Ponraj, department of arthoscopy and sports injury, Head of Department, Tamil Nadu Government Multi Super Specialty Hospital, Omandurar, says that they have a stock of water from 30 tankers being supplied to them every day by the Metro water. "We have 10 operating theatres and need water not just for basic needs like flushing or for use in toilets, but also for surgical instruments and equipment that need to be sterilised along with linens, consuming a lot of water." He added that a recycling plant on the campuses of the government hospitals can bring down the consumption can ensure judicious use of water during times of scarcity.