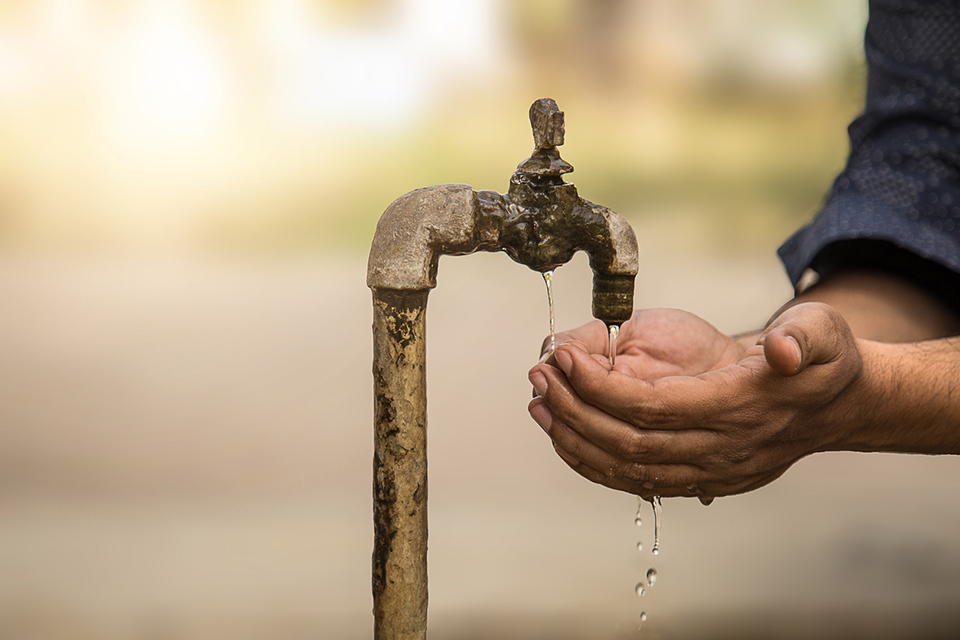 Chennai officially out of water shortage, announces metro water department
The incessant spells of rain that lashed Chennai in the past few weeks seem to have done their job. The city, which a few months ago was reeling under acute water crisis, with the government even sending for water from Vellore in a train has been finally declared "water secure" by the Chennai Metro Water Supply and Sewerage Board (CMWSSB), for now.
In a tweet on Tuesday (November 5), CMWSSB announced that Chennai city is officially out of water shortage.
"Due to the state government's awareness campaign on rainwater harvesting and because of the joint efforts by Chennai Corporation, CMWSSB and the people, the capital's head is held high," said minister for municipal administration SP Velumani while retweeting the post.
தமிழக அரசின் மழைநீர் சேகரிப்பு விழிப்புணர்வு பிரச்சாரம், சென்னை மாநகராட்சி, சென்னை குடிநீர் வடிகால் வாரியம் மற்றும் பொதுமக்கள் என அனைவரது கூட்டு முயற்சியினாலும் தலைநிமிர்ந்தது தலைநகரம்!https://t.co/I2UKjZSui1

— SP Velumani (@SPVelumanicbe) November 5, 2019
Experts say the monsoon rains have replenished water bodies like tanks, dams and other reservoirs in and around Chennai, upping the groundwater level and rejuvenating aquifers.
Speaking to The Federal, Subramaniyam, hydrogeologist, CMWSSB said that the recent rains have improved the groundwater table and it will sustain for another two months.
"The city normally receives 1,000 mm to 1,200 mm of rains during monsoon. During the southwest monsoon which concluded in September, the city received 450 mm rainfall. In October, Chennai received 400 mm rainfall. This has greatly improved the groundwater level," he said.
Even though residents had largely fallen back on water lorries during the scarcity for water during the summer months, the rainfall has brought down their dependence on lorries.
During the dry spell, the metro water department had taken the initiative to keep the public updated by posting information on water supply and activities to alleviate water shortage. It was also a time when the department received incessant calls (dial for water) for water-related problems.
"The number of calls received under 'dial for water' has come down. Earlier we supplied about 525 ml water through pipelines. But now we are able to supply around 600 ml of water. If the northwest monsoon intensifies, it would replenish water bodies for an additional two months," added.
Chennai receives rains in two spells – the southwest monsoon (June-September) and the northeast monsoon (October-December).